Seasonal Affective Disorder Lights – Buying Tips
by MarenEliz
What medical research suggests, what hasn't been sorted out, features of the light boxes, and websites to check.
Seasonal Affective Disorder Sun Spectrum Replacement Lights
Light Boxes for SAD
 People with Seasonal Affective Disorder (SAD) living in the United States surely get a whammy of challenge.  The autumn and winter bring fewer hours of potential daylight.  Please note the word "potential." Although the times for sunrise and sunset are prescribed, alas, one has no guarantee that the window of "day time" will be sunny.  Furthermore, some areas of the country receive less than the national average of sunlight (include the state of Pennsylvania in this region), so there is a disadvantage before the seasonal factors enter.
Lack of Good Current Research
Come on, doctors, help us!
My research shows a SAD (pun intended) lack of current research regarding proven health benefits of specific qualities or features of lights on the market.  Perhaps that is good news: as in, all of them can do a decent job?  Unfortunately, there are several blog sites which seem very self-serving and biased.  On two unauthoritative sites using Amazon sales figures as the measure of effectiveness, the Philips goLITE BLU Light Therapy Device is touted.  I am already doubtful. 
A Mayo Clinic article posted in 2010 advises that light boxes for treating SAD "…aren't approved or regulated by the Food and Drug Administration. Research on light boxes is still limited, so it can be challenging to sort out which ones are safest and likely to work."    http://www.mayoclinic.com/health/seasonal-affective-disorder-treatment/DN00013   This page does outline factors, however, which may be useful in evaluating what light box to purchase.
Four Factors to Evaluate
Factors to Consider
1.  Ultra-violet Light – One generally does not need or want UV light to combat Seasonal Affective Disorder symptoms.  UV light can damage the eyes and cause skin damage.  Therefore, comparing the amount of UV emitted at the highest light setting is recommended.
2.  Blue light – What little research exists suggests that Blue Light may be slightly more effective at ameliorating SAD symptoms. White light has been the more commonly used wavelength in these boxes.  CAUTION: Blue light may be more harmful to the eyes than white light.
3.  Features of convenience – Style of the box, positioning the box, its cost, features with control buttons, cord length, and so forth may influence one's final purchase decision.   Also, the use of LED lights inside, rather than fluorescent and incandescent lights seems to be equally effective while enabling the box to be lighter weight and smaller sized.
4.  Sunrise simulation feature – Apparently, people whose SAD manifestation includes sleep pattern disturbance can benefit from a box which turns on in the morning while one is asleep and gradually gets brighter until he or she wakes up.  However, the Mayo Clinic advises that "open eye" time with a light box is still needed to reduce SAD effects.
5 Sources for Light Boxes
5 Sources for Light Boxes
www.sunbox.com  (Sorry, I am having difficulty creating the link.  Please copy and paste to visit.)
We Need a Daily Dose of Sunlight
See the gentleman's smile?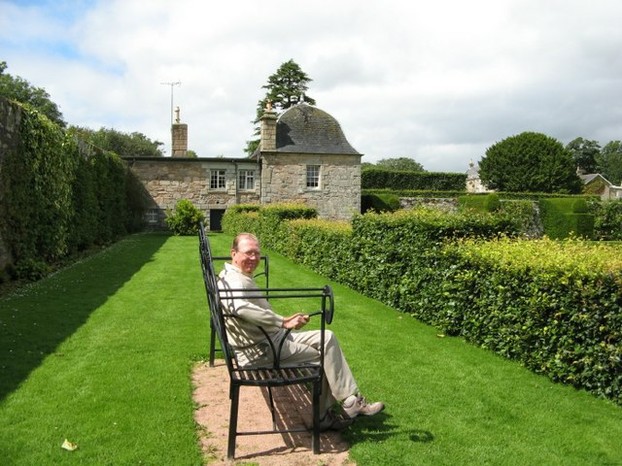 A Sunny Garden Seat
Happy Shopping
I have owned a light box made by one of the above-listed manufacturers for years.  I kick myself for not pulling it out of the closet early enoughin the winter darkness.  The moment I start using it, I gain an "aahh" feeling of relief.  We SAD people are blessed that these light boxes are available.  Good luck with your consumer research and purchase.
---
Disclosure: This page generates income for authors based on affiliate relationships with our partners, including Amazon, Google and others.