SEO Ranking Part 1
by Michey
SEO Ranking rules and facts are changing so frequently. I try to share light on less known new facts especially for Blogs.
New SEO Rules For Ranking Blogs
SEO Ranking rules and facts are changing so frequently it is hard to keep up, create and maintain a good Blog site ranking wise. This is the reason why we always must keep an eye on changes, additions, new factors/parameters of ranking.
I know, I hear you, it is hard because Ranking is a deep secret, or partially deep, and when we finally conquer the darkness, the rules are changing again.
So, even I hate to talk about volatile subjects, I am here again trying to make sense, but I cannot promise you that what I discuss now will last in time.
Let's get busy.
You already are familiar with:
Content is the king
Use keywords optimized tags in title and in first paragraph

Quality Backlinks to your site 
All those will stay but I want to talk about some ranking parameters for Blogs which are relatively new. 
Bounce Rate Parameter
Google Analytics teaches us that "Bounce Rate" is the percentage of single-page visitors or visits in which the visitor left our site from the first entrance page.
This parameter is used to establish "visit quality" - with other words, people arrive on your site, decide that it is not interesting enough to stay and browse more post/pages.
So, the content is not relevant for visitors and if you have a higher bounce rate you must find why and do something about it.
I suggest:
1) To put in place the mechanism to show related posts with the subject of main post at the end of each post.  This can be done with a specific plug-in or tuning Simple Tag plug-in. This is a great incentive to show that your post is not stand alone and there are many around the same topic, so some visitors will be more tempted to continue browsing.
Examples:
In my post called  "How to Choose a Good Product to Sell Online", the first picture in right shows the related posts for this article.
In other post called "Tools You Need for Affiliate Marketing", the second picture in right shows the related posts for this article.
2) There is  a plug-in which show the number of visitors per each post. It is a good idea to have it. In is an incentive to click and also you will see where is the interest of your visitors, so write more about it.
In the third picture you have an example (look at sidebar) and if the numbers are high, this can make visitors curious.
Site Loading Speed.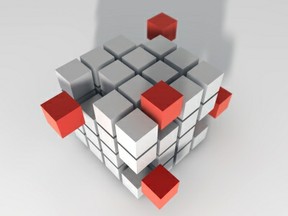 Even though Google is talking for years about the "site speed" only in the last changes of ranking algorithm, site loading speed become a parameter.
Google tests show that when a site is loading real quickly, the vsitors are more tempted to stay in the site and explore:
other posts
your pages, and
pay attention to site bar advertising
I think it is a psychological factor, but the bottom line is we like to see visitor staying longer as this has been proof to increase sales.
To increase loading speed we need to do really a suite of small changes only the geeks really know. But testing and re-testing can make you a geek as well, if you do just one change at a time
The next video will show you some specifics Google ideas about SEO new parameters.
Google Matt Cutts Video
Explaining some parameters
Summary
Usually I pick up just a couple of little nuggets to talk in each post, but I want you to know that in the Web 2.0 and even more in Web 3.0 all the factors/parameters count.
The new Google ranking Algorithm has now around 300 parameters. So if you implement just 1-2 of them nothing or almost nothing will happen. You must try to implement as many as you can. All of the will be imposible, we don't even know them, we discover them in time... but what we already know must be implemented.
To your success
Michey

---
Disclosure: This page generates income for authors based on affiliate relationships with our partners, including Amazon, Google and others.