Serpentine Jewelry For Meditation And Spiritual Awakening
by marciag
Serpentine jewelry is the perfect gift for anyone who likes to meditate or is following a spiritual or esoteric path.
Serpentine Gemstones With Esoteric Properties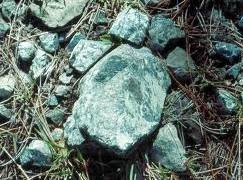 Serpentine is a gemstone that is highly praised for its esoteric properties. it is used most of all for its help in meditation, but also for kundalini awakening, for protection against demonic powers and with a strong influence on the heart, third eye and crown chakra.
It has a long history of being used in almost all spiritual circles, and these days it serpentine jewelry makes a perfect gift for Gemini or anyone who has an esoteric interest in gemstones.
Do you have any serpentine jewelry?
Serpentine Gemstone For Meditation
Serpentine is one of the best semi-precious gemstones for meditation. It helps you calm the chit-chatter in your mind and relax much faster. You can use it with a chakra balancing meditation.
Through meditation serpentine helps activate the kundalini energy and it elminiates blockages. Basically it helps open a channel for the kundalini to travel and ease any discomfort you might have in the process.
When you awaken the kundalini, you will start to experience a higher sense of intuition, open the door to a wider range of psychical experiences and spiritual awakening.
Also people who want to experience past lives either through meditation or self-hypnosis can evoke these past memories much easier by wearing serpentine jewelry or holding in their hands serpentine gemstones.
I've once seen a meditation session for opening the crown chakra whereby the person was lying on a yoga mat. She had a serpentine gemstone on her chest around her heart area, a small one on her forehead and a larger one just above her scalp on the mat. By using these serpentine stones in her meditation she was working towards opening her heart, third eye and her crown chakra.
Personally I like serpentine for its grounding properties. Usually after a meditation session you need to ground, to come back to reality from your alpha state of mind. There are many other ways to ground, including washing hands with cool water, drinking water, holding some earth in the hands, however many people forget to do these things. By wearing a serpentine bracelet, you won't have to worry much about forgetting to ground after you session.
Serpentine Silver Necklace
Serpentine Silver Bracelet
Healing Properties Of Serpentine
While serpentine gemstone is very sought after for its help with meditation, many people also wear serpentine jewelry for its healing properties.
In fact these properties seem to come from the ancient times when it was used to treat snake bites. Its name comes from serpens, which in latin is snake (remember the Serpent in Harry Potter series?)
During the middle ages, serpentine was said to increase the healing power of the current medicine making it last longer.
Nowadays serpentine is used in the treatment of hypoglycemia and diabeters. Also it aids with removing parasites from the body and increase the absorbtion of calcium and magnesium.
The Perfect Serpentine Jewelry Set For Her
Physical Aspects Of Serpentine
The most popular serpentine gemstone is green. However there are several variations in its basic color which also give its name as comig from the colors of a snake skin.
The color ranges from yellow, golden, olive, brown and even black. Many other gemstones with green in them in the forms of veins contain serpentine.
Interestingly enough serpentine is a rather soft gemstone which can be easily polished to shape and shine. Because it's so soft, this semi-precious gem is also used in beautiful ornamental carvings (see examples on the right).
Because they look and feel so much alike, many people cannot distinguish between serpentine and jade. In fact it has been used at times as a substitute for jade in custom made jewelry.
Due to its natural properties it is used way beyond making jewelry. For example it has been successfully used as building materials and thermal and electric insulation.
Ornamental Carvings Made Of Serpentine
Ad
Check Out These Other Jewelry Ideas For All Occasions
Jewelry For New Moms
If you know a new mom, or one soon to be with a baby, one of the best gifts you can give is a personalized jewelry piece that will always remind her of her bond with her child.
Watermelon Tourmaline Jewelry
Watermelon tourmaline jewelry is perfect for any person who enjoys jewelry made with semiprecious stones such as the rare and beautiful watermelon tourmaline.
Handmade Sterling Silver Jewelry
Handmade sterling silver jewelry by Marika
You might also like
Wire Wrapped Jewelry
Wire wrapping is a special technique used to make jewelry by hand.
Jade Colors
Understanding a little about jade colors and jade origin and deep traditional...
---
Disclosure: This page generates income for authors based on affiliate relationships with our partners, including Amazon, Google and others.