Snowman Ornaments
by costumeideas
Snowman ornaments are a delightful and festive way to decorate any holiday tree for Christmas.
Snowman Ornaments for Christmas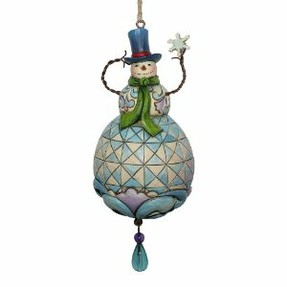 When it comes to decorating your tree for Christmas, snowman ornaments are always among the most popular ideas. They not only look fantastic, but are also an integral aspect of the Christmas tradition all across the world.
You would, in fact, be hard pressed to find any child that does not absolutely love Frosty the Snowman.
If you are looking for a few creative ideas for your holiday decor, then you have certainly come to the right place. These snowman ornaments will have you wondering whether or not their was magic in that old top hat as well!
Snowman Christmas Ornaments
Perhaps the best thing about snowman Christmas ornaments is their flexibility. You can find them to fit just about any budget or personality. From super high quality crystal snowmen to ultra lightweight PVC, you are truly limited only by your imagination. Here are a few our our personal favorites for this holiday season: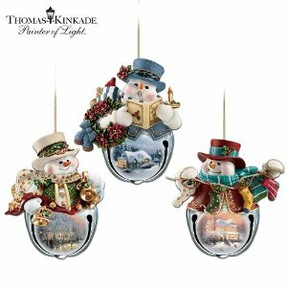 Thomas Kinkade Snow-Bell Holidays Snowman Ornaments
One of our family traditions is to give our kids a Christmas ornament, or two, that represents an event we shared during the year.
Last year, was the first time our house got enough snow to make a snowman. It is hard to put into words just how much fun it was to watch my son build his first snowman; or to get hit by his first snowball.
As such, one of the ornaments that will go on our tree this Christmas is a high quality snowman ornament like this Thomas Kinkade snowman ornament from The Bradford Exchange. (read more......)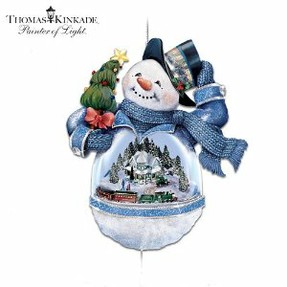 Thomas Kinkade Snowman Motion Ornament
You would be hard pressed to find a more beautiful, and elegant, snowman ornament that this Thomas Kinkade Snowman Motion ornament.
This ornament represents the first time that the Bradford Exchange has been offer an ornament that combines Thomas Kinkade's love of animated trains with the amazing allure of whimsical snowmen.
In addition to being expertly crafted by only the most skilled designers, it is only being cast for 120 days; ensuring a higher level of after-market collectibility. Each Snowman Motion ornament also comes with a hand-numbered certificate of authenticity (read more......)
Frosty the Snowman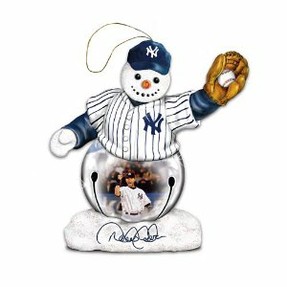 Frosty the Snowman is a timeless classic that has entertained millions of children across the globe.
Originally introduced in 1950 by Jack Nelson and Steve Rollins, this catchy song was inspired by the amazes success experienced by Rudolph the Red-Nosed Reindeer just a year eariler. 
This Christmas season, why not add a bit of tradition to your home and decorate your tree with one of these whimsical snowman ornaments?
Jim Shore Hanging Snowflake Ornament
Ad
Whimsical Snowman Ornaments
Ad
---
Disclosure: This page generates income for authors based on affiliate relationships with our partners, including Amazon, Google and others.