The Best of Autumn
by ImageArtWare
The colors and styles for this fall. Here's the latest scoop on image jewelry. What is selling now....
Colors and Images
This fall the most popular colors are tawny yellow, gold, rich velvety browns, and deep shades of blue. So far our most popular images are trees, wolves, and cats. Trees and cats almost always are at the top of the list regardless of the season.
Image jewelry is a niche market that is growing as people realize the color and excitement the piece adds to an outfit. Both pendants and earrings can be found at very reasonable prices and there is a lot of variety in the pictures and materials.
This type of jewelry also makes a great gift. Just make sure you match the image to the person's personality. Don't give a dalmation dog pendant to a grandma who loves cats. As kids go to college, image jewelry can make a statement about who they are and what they like.
Also, topping the list are moons. There is something about the moon that always facinates people. In reality it is ever changing in size, shape, and color.  Plus a moon adds a pop to the image. Especially, if there's a face on it!
Silver plated pendant necklaces
Earrings too
Image jewelry earrings have also grown in popularity. The autumn colors are very popular right now. Note the rich browns, yellows, golds, and shades of blue. Sales so far seem to be images of trees, wolves, cats, and moons.
The earrings shown below have either gold or silver plated earwires with a mother of pearl back. The bail color is matched to the earwire color. The mother of pearl adds light and movement as you move around. New this year is a fancy bail or loop that makes the back almost as pretty as the front!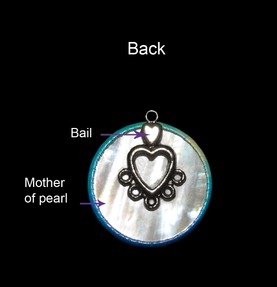 Below are some of our most popular tree earrings. While most of our earrings are shown with an earwire for a pierced ear, almost any of the earrings can be made up as clip ons. Just message the seller and the items will be made up very quickly. The price for the clip on style is the same as the earrings for pierced ears.
Below are some of our wolf picture earrings. We have a similar one to the "Howling Wolf Moon" set that has two wolves howling at the moon. The "Wolf Peeking through the Leaves" earrings are unique with mostly shades of gray and just wee bits of lavendar. 
We have many cat earrings, the first one listed below is a kitty cat bouncing down the stairs. She just heard her owner calling and she is making a beeline to her bowl for dinner. The colors in this picture will go with almost any outfit.
The second set shown below is our white cat with a rust colored background. Always a favorite for fall.
Both of these pictures have the moon and stars. The first picture has brown, gold, and green tones, while the second set is very neutral in the color.
Keychains, not just for keys any more
Keychains aren't really jewelry, but what a nice way to put some pizzazz into your look. It is also a great way to perk up an older purse, backpack (as a zipper pull), or brief case.
If you have a bit of creativity and craftiness, keychains can also be used for drape pulls, bulletin board perks, light pulls, halloween costume ornaments, or Christmas ornaments.
Glue a pin on the back, remove the keyring, and tie a bow in the top, then use it as a brooch. Great for people in wheel chairs or that wear their glasses on a chain around there neck. It avoids any tangling that might occur with a necklace or bracelet.
Keychains are quite adaptable for decorating or adaptable for crafts. They are also great just the way they are - for keys!
Summary
All in all, you can't go wrong with this type of jewelry, either as a gift or for yourself. While the popularity of this type of jewelry is growing, it still is quite different and head turning. A lot of our customers report receiving many compliments and demands of where they got them.
With the temperatures getting cooler, put a splash of color and excitement into your outfits or your daughters', or your mom's, or the neighbor lady's.......
---
Disclosure: This page generates income for authors based on affiliate relationships with our partners, including Amazon, Google and others.