The Power of Wizzley: Writing Online to Make Money
In less than one year, Wizzley has proven itself to be a powerful platform to make money by writing online.
Why Wizzley is Successful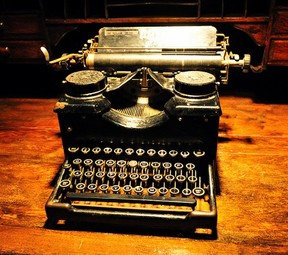 Wizzley was born in the wake of the Panda changes that Google made to their search engine.  At the time, there was a lot of chaos in the online writing community as we, and the platforms that we write on, adjusted to the new reality of Post Panda Google.
At the time, I was not looking for a new platform to write on.  I had plenty on my plate, and had my strategy in place for the year, and due to the Panda changes, had already had to drastically adjust some of my income producing activities.  However, due to the fact that I already knew 3 of the 5 founders of the new Wizzley platform, and trusted them completely, I decided to give the new Wizzley a workout to see what would happen.
I actually came on board before Wizzley was open to the public.  I got to see some of the kinks and problems with the site that were already gone by the time we started inviting in a small group of friends and acquaintances.  When I started working with Wizzley, I was immediately thrilled by the ease of use, and the responsiveness of the support staff when I did run into some issues.
Wizzley Structure is Superb
The men who make Wizzley run are Simon and Hans, who are just, well, there is no other word to describe them, just plain awesome.  They have put together a structure for this website that is easy to use, fast loading, and user friendly.  It is easy to navigate, and if something does not work, they jump on the problem so quickly that it is fixed immediately.  Their enthusiasm for keeping the site working tickety boo is completely obvious.  Wizzley operates extremely well because of their time and effort, and as a regular writer on Wizzley, I appreciate their response time in getting things done.
Wizzley Editorial Staff Insist on High Quality
Anyone who has been around the block is aware that there are many sites that have less than stellar articles in amongst the excellent articles.  Wizzley has put in place a very high level quality filter, which is monitored by the editorial staff, that keeps out the spam, plagiarism, and poor quality articles from the beginning of a writer's tenure.  A new writer to the site has to prove themself with the first 5 articles that they write.  These articles have to be approved by one of the editors personally before they become publically published.  While it adds to the load for the editors, it vastly improves the quality of what gets published on the Wizzley platform, because the bad stuff is eliminated from the getgo.
Wizzley Help and Forum is Truly Helpful
A new member on the Wizzley site feels immediately welcome whether they are a newbie to writing online or an experienced writer on another site.  Questions are answered in the forum very quickly.  We only have to wait for morning in the time zone where one of the monitors lives for them to wake up and discover that there are new questions to be answered.  For those who need more than a quick answer, there are several Wizzley members who will jump right in and offer a hand in a very friendly manner.  Wizzley also encourages writers to add suggestions and ideas for the site and for articles to help improve Wizzley as it grows.
Wizzley Articles are Indexed on Search Engines Quickly
Because of the high quality, and ease of use, Wizzley articles are indexed Google within 24 hours, and often much, much more quickly after they are published.  I have had articles on Google within 1 to 2 hours, and many within 6 hours.
Wizzley's Pay Structure is Fair, and Direct
To earn money through writing online on the Wizzley platform, you just need to have an Adsense account.  Wizzley does not pay its writers directly.  Instead, you can earn money through referrals to Amazon, Allposters, Adsense, and other sites and get paid directly by those companies.  I much prefer this method as one, it spreads out my income sources, and two, it leaves the Wizzley staff free to work on the platform itself, which is the right place for them to put their efforts.
For a website that is brand new, Wizzley is generating quite a bit of income already for me.  I get daily earnings from Adsense, and regular purchases from the other referrals that I have.  Wizzley uses an impression system, which means that you share impressions with Wizzley. Depending on how many articles you have, you can have between 50% to 60% of impressions.  When a reader lands on a page during one of your impressions, you earn from anything they click on that makes money.  In addition, by referring new members, you can earn a 10% percentage of impressions of any articles that they write which comes out of Wizzley's share of the impressions.
Join Wizzley
If you are not already a member of Wizzley's cadre of writers, you should be.
Wizzley Articles That I Have Written
---
Disclosure: This page generates income for authors based on affiliate relationships with our partners, including Amazon, Google and others.