Traditional Christmas Party Foods
Much of traditional American Christmas foods resemble Thanksgiving foods. This Christmas consider throwing in some foreign traditional Christmas staples to enhance your party.
Traditional Christmas Foods
American & Italian
This holiday season for my Christmas party I plan on combining traditional American and Italian foods together.  That way I can get the best of both worlds-pies and wine!  If you are planning to throw a Christmas party, consider spicing up your menu by serving non-traditional American foods.  It will definitely keep your guests talking and keep them coming back for more!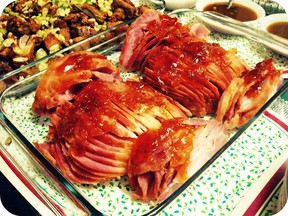 So you've just tackled the beast that we call Thanksgiving cooking.  Perhaps you slaved in the kitchen the entire day.  Or maybe you lazed around and reaped the benefits of someone else's hard work.  Whichever side you are on, I'm sure you're probably not yet ready to tackle the next beast that we call Christmas cooking.  Thanksgiving gets the rep of being the holiday of gluten, a glorious holiday where we are able to stuff our faces full of foods we normally shouldn't eat.  However, Christmas is just as big of a food holiday.  Personally I spend around the same amount of time and dedication into preparing my Christmas meal as I do for my Thanksgiving meal. 
This year I am planning on throwing a Christmas party for my friends and family.  I have yet to send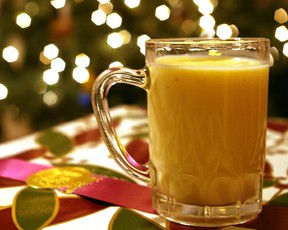 out my Christmas party invitations and I'm already super excited to decide what I will cook this Christmas.  Usually my Christmas meals resemble my Thanksgiving meals.  This got me thinking…what exactly is a traditional Christmas meal?   
According to my research, here is a brief list of traditional Christmas foods: eggnog, Christmas cookies, apple cider, hot chocolate, Christmas ham, mashed potatoes, fruitcake, minced pie, apple pie, pecan pie, roasted turkey, stuffing, prime rib, and chicken and dumplings.  Out of this condensed list, there are only a few things that really catch my fancy.  Looking at the list, traditional American Christmas foods is not all too exciting.  Most of it crosses over with Thanksgiving dishes. 
This got me thinking, what are traditional Christmas foods in other cultures?  I will start with my favorite culture when it comes to food and living, Italian!  The Italians know their cuisine and they know how to celebrate.  When it comes to food, the Italians love to have multiple courses and dishes, especially come Christmas time.  Traditional Italian foods are also broken down by region so I will focus on foods eaten only during the holidays.  One major staple is a sweet bread known as panettone, regional to Milan and Lombardo.  Similarly, pandoro is another type of sweet bread eaten during the New Year and Christmastime.  Tortellini and ravioli are popular main dishes.  Instead of heavy meats, fish is a common Christmastime food.  Wines are an essential part of Italian cuisine; sparkling red wine called lumbrusco is especially popular during Christmas. 
What is your favorite Christmas food?
---
Disclosure: This page generates income for authors based on affiliate relationships with our partners, including Amazon, Google and others.