Video Chat for Beginners
by mulberry
Video chat may over take text messaging and simple voice calls as a primary mode of communication in the not so distant future. Learn a few critical details to help you get started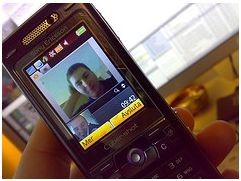 Video Chat
An Overview of Video Chat
Video chat and video calling are essentially the same thing. Simply put it means that video and voice calling are combined. Services such as Skype have been around for awhile and allow users to participate in video calls. However, more recently, additional services have been rolling out video chat as a perk for members. From Facebook and Google+ to MSN and Yahoo Messenger. Now even televisions, tablets, cell phones, and other devices provide this ability.
For a device such as a tablet or cell phone to provide video calling capabilities it needs a front facing camera to record you, a display to show the other person, an app for video chat, and a fast network for providing a good video signal.
Answers to Some Important Video Chat Questions
If you've never used video chat before, there are bound to be some important questions. Here I will address two of the most frequent queries.
Many beginners who are considering the purchase of a tablet or cell phone wonder if there are other things to consider when selecting a device for video chat beyond the basic requirements mentioned above. Certainly, but probably the most important thing to remember is that when purchasing a tablet, cell phone, or similar device, the app that it uses must be compatible with the app used by the person or persons with whom you will chat.
Now that can be a problem. This means that if you purchase an Apple iPad you won't be able to video chat with your brother who has a BlackBerry Playbook. He too, needs an iPad or you need a Playbook.
Android tablets and other devices are more flexible, and at least for the present time, they will give you the most flexibility. (This is thanks to the Qik and Skype 2.0 apps that allow cross platform video chat.) This difficulty in communicating between platforms may change in the future, but for now it is important to understand.
The second most common question from video chat newcomers is about the connection, particularly related to tablets. There are tablets on the market that offer a Wi-Fi only connection. This means you don't have to pay for a data plan if you purchase a tablet for video chat. In addition, that device will also likely be less expensive. However, this also means that you must be near a Wi-Fi hotspot because you cannot rely on a cellular network to make the connection. Therefore the pricier tablet option that comes with a data plan will give you more flexibility for your video calling and other online tablet functions as well.
Anytime you choose a voice or data plan you want to have a good idea of how much your usage will be so that you choose the plan that meets your needs. Data usage for a video call will vary based on the app and video quality. 45-55MB/hour is common.
---
Disclosure: This page generates income for authors based on affiliate relationships with our partners, including Amazon, Google and others.