What are Clif Shot Bloks?
If you exercise or play sports, Clif Shot Bloks give your body what it needs to increase energy and promote muscle recovery in an organic way. Learn more!
Want an Organic Way to Fuel Your Workout?
Do You Need More Energy?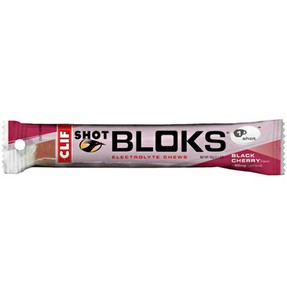 I still remember the very first time I tried Clif Shot Bloks, I was running a 10K on a brutally hot summer day and I hadn't eaten nearly enough carbs the night before as I usuallly do before a race. As I was nearing the water station and very much looking forward to that gulp of water I was about to be handed off, to my surprise, I was also handed a thin plastic package.
Now, I don't do caffeine or sugary sports drinks, etc., that make you crash and I figured this was something along those lines. My intentions were to simply hand them off to another runner when I rounded a bend (so I didn't look ungrateful). That is, until I looked down at the package and read 95% Organic Products. Okay,so now I was intrigued!
I slowed my pace down a bit and this is what I read on the package of my strawberry Clif Shot Bloks:
Organic brown rice syrup

Organic evaporated cane juice

Pectin

Citric acid

Natural flavor

Black carrot juice concentrate

Organic sunflower oil

Carnauba wax
So, what did I do next? I tore open that package, popped three in my mouth and then......
Clif Shot Blocks at Amazon
Why I Love These Bloks
About 15 minutes after I ate these surprisingly delicious organic squares, I had more energy than before I started the race. These things are fabulous! They are ideal for any athlete playing any sport or engaging in any type of exercise. Also, because they're natural, you don't get that crash feeling after! I'm not going to lie, I eat them before my P90X workouts too! How else am I suppose to get through them?
How They Work
Why Clif Shot Bloks Give You Energy
Clif Shot Bloks work by delivering you the carbohydrates and essential electrolytes that your body needs to replenish muscle energy. Three Bloks equal one serving size, delivering:
Calories – 100
Sodium – 70mg
Potassium – 20mg
Carbohydrates – 24g
Sugars – 12g
These are great to eat after your done exercising too to help your body recover faster! They contain absolutely:
NO artificial colors
NO artificial flavors
NO artificial sweeteners
NO artificial preservatives
Clif Shot Bloks are Certified USDA Organic, made with 100% natural-sourced ingredients. They are gluten-free and certified kosher as well.
Clif Shot Bloks Flavors
Now, let's talk flavor....they're good! They are available in:
Cran-Razz

Lemon Lime

Mountain Berry

Strawberry
Then, for those of you who do prefer a caffeine punch, there are also three flavors with caffeine that I have personally never tried:
Orange

Black Cherry

Tropical Punch
You can buy Clif Shot Bloks in packs of 18 which gives you 36 servings or both Triathlete Sports and Amazon offer them in single packs (2 servings) if you want to try a variety of flavors before you by a larger package.
If you are looking for an organic way to rev up your workout and help your muscles recover faster, I would definitely recommend giving Clif Shot Bloks a try!
Get Powered Up for Your Next Workout
---
Disclosure: This page generates income for authors based on affiliate relationships with our partners, including Amazon, Google and others.