What Is A Reiki Therapist
by marciag
A reiki therapist has been trained and received Reiki attunement, and now is healing people using the proper Reiki hand placements to give Reiki energy to those in need.
What Is Reiki And Why Would You Be Interested In It
Before we discuss about what is a Reiki therapist, I think it's best to understand what is Reiki in the first place.
While Reiki started to become more popular during the last couple of years in the Western world, many people still don't know about the healing power of "laying on hands" as it is often called.
Reiki is an energy healing technique that comes from the ancient Japan. Healing with Reiki happens by simply laying the palms over the various parts of the body (in a non-intrusive way, the hands don't even have to touch your body) and letting the Reiki energy (universal healing energy) come through the hands to the areas of the body that need healing.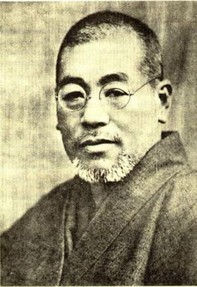 Eventually a Japanese Reiki master, Mikao Usui, introduced Reiki to our Western world as an alternative healing technique. Being on a meditation retreat for 21 days, at the end of the 21st day he had a spiritual epiphany, called satory, which helped himself heal without any external help.
Once he healed himself, he started to heal others and then teach others as well.
Reiki has quickly gained popularity not only in the US but practically all over the world along with other holistic alternative healing techniques such as aromatherapy and accupuncture.
Unlike other alternative healing practices that are not recognized by the mainstream medical establishments, Reiki is nowadays used even in hospitals by nurses and doctors because they've realized that Reiki can help not only those sick to get better, but also those on their death beds become more comfortable, content and less afraid of dying after a Reiki healing treatment.
(image public domain from wikipedia.org)
My First Experience With A Reiki Therapist
My first experience with a Reiki therapist happened about 6 years ago. I went to a Mind, Body, Soul yearly exhibition here in Cyprus and I met there a Reiki therapist. We got into talking and she invited me to a Reiki healing session (invited is the wrong word as I had to pay for the session, it was not free).
Nevertheless the results were so amazing, I was instantly a Reiki convert. I had a strong headache and after the Reiki session it was gone. Also following the Reiki healing session I was feelng much more relaxed, refreshed and focused even. Weird (but great) feeling.
Later we got into talking a bit, and she told me that she is also teaching and attuning people to Reiki, making them Reiki practitioners (also called healers or therapists). I decided to join her next classes, and the rest is history.
In one month I got my Reiki lvl I attunment, and after 3 months I got level II. Sadly I never managed to get the master Reiki practitioner level (which is the level where you can also attune others to Reiki) because she was not teaching it, and in Cyprus at the time there were no other Reiki masters to get attuned from.
In the meantime I am practicing Reiki on myself and on friends and family (and not charging for it).
How Does A Reiki Therapy Session Work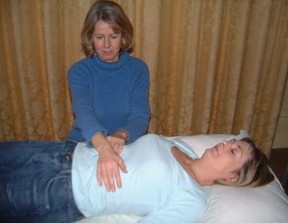 As I have personal experience with Reiki therapy sessions (in both giving and receiving), I can tell you what is going on during the session.
Before your first Reiki therapy session make sure that you wear comfy clothes. You will lay on a Reiki massage table (fully clothed - if any practitioner is asking you to undress more than taking off your shoes, avoid going to them!).
The Reiki session usually lasts around 40 minutes. It can last 30 minutes as well, but a serious session can last from 40-60 minutes.
There are several Reiki hand positions that the Reiki practitoner will know and use for healing you. In most cases the hand positions are without touching the body at all. Some Reiki practitioners might touch you lightly, but if you are not comfortable with that, you can ask to keep a distance between the hands and the body - this is the most common way of giving Reiki anyway.
He or she will then start with the first position (starting with the head and going downwards) for a couple of minutes, spending with each position around 5 mnutes or so.
With their hands the Reiki healer will transfer to you healing energy (not their own energy, they are only a vessel from the universal healing energy coming from above).
- short detour -
This is, in fact, one of the main differences between Reiki and other hand laying healings. For example if a child is sick, the mother lays her hand on the sick tummy or head, and with this she is using her own energy to help her child. Of course she will not notice any strain since this help is only for a few minutes usually.
But ask any energy healer that is not using the universal energy but their own (e.g. shamans, phychic healers, etc) how they feel after a healing session. Most will tell you that they feel drained and tired.
One of the main benefits wiith Reiki, in fact, is that during a healing session both the Reiki therapist and the receiver are getting healing energy to their bodies :-)
- end of detour - 
Once the healing session is over, the Reiki healer will give the person a few minutes to come back to the here and now, will offer them a glass of water (for grounding) and will sit and talk for a few minutes about the experience from the session.
(image public domain from wikipedia.org)
Examples Of Reiki Healing Sessions
Benefits Of Visiting A Reiki Therapist
A person receiving Reiki healing will have great health benefits overall. Depending on the problem, some people might have one session, while others might need several, just as with any other therapy (e.g. massage therapy).
Overall people have reported being able to sleep better after a Reiki session. A general feeling of 'being better' is very normal and a usual lack of energy and motivation can quickly turn into full zest of life.
While the physical healing benefits are there, the great thing about a Reiki treatment is that it heals the person holistically - full body and mind.
With this in mind I remember a story that happened to me during a Reiki session. I had a person asking me for a Reiki healing session. She complained about pain in her left leg. Usually when somebody complains about something specific, the Reiki healer focuses more of their time on the body part that needs healing (in this case the left leg).
Once I finished the Reiki healing session, I made the usual body scanning (a slow motion with my palms over the entire body from top to bottom) to see if any blockages still need removed.
To my surprise I found a very hot spot over the right thigh of the person, so I ended up spending more time at that region as well until the hot and tingling sensation left from my hand, so I knew that I gave her enough Reiki energy.
After the session I asked her if she had any pain or problems with her right thigh, and she told me that indeed, a few weeks ago she fell and the place still felt sore.
Reiki simply knew that there is pain in the body, and while initially the healing was mostly about the left leg, it also focused its energy to another place that troubled the person as well: her right thigh.
Still not convinced that Reiki is real? I honestly coudln't have known that she was having pains and uncomfortable feelings coming from her right thigh before she told me about it at the end of the session - after I've also given Reiki healing to the right thigh.
---
Disclosure: This page generates income for authors based on affiliate relationships with our partners, including Amazon, Google and others.