Who is the other Kathy McGraw
by KathyMcGraw
There are several Kathy McGraw's online. This is a short description of who this Kathy McGraw is.
Who is Kathy McGraw
Besides a Writer, Photographer, and Basically Just a Down to Earth Person
 Hello, I am Kathy McGraw, well at least one of the Kathy McGraw's online.  I found out there are several, so this will tell you a little about who I am. 
One thing I don't enjoy is writing about myself in the first person.  Seriously, it's not my favorite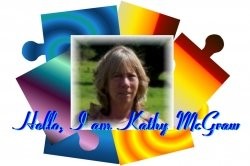 type of thing to write, but I did write about the different puzzle pieces of who I am when I first started writing on Squidoo in November of 2008.  Instead of re-writing the same things, here is a link to my Squidoo page where I actually told about some of the most important parts of who I am, Putting the Puzzle Together: Who is Kathy McGraw. 
Writing Online and Off
California Real Estate and Life and Other Writings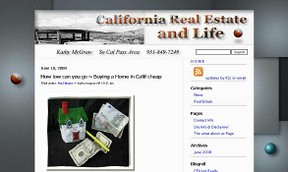 I love to write.  For years I wrote in journals, and no piece of paper, or pen, was ever safe from my doodling as I tried to compose my thoughts into words. Short stories, poems, and plays are some of the things I would write for pleasure.
Grant writing, job descriptions, and other more professional things weren't always as fun to write, but they were things I was proud of once finished.  Now my professional writing is on my Real Estate Blog  .  I'm a bit embarrassed to say I don't write on it much anymore after I found the writing platform Squidoo.  I write a wide variety of things, and now am starting to write here on Wizzley. 
Photography is my all time favorite activity
besides writing
I love taking photos, whether with a professional camera, or just a point and shoot.  Almost all the photos on my blogs or other writings are my own, except for certain product reviews where I will use the manufacturers photo.
The one type of photography I don't like is taking pictures of people.  Don't we all know someone that hates their picture being taken, or is never satisfied with the picture?  So, you will never see me with posed pictures.  Candid ones yes, but not posed. Actually most of my pictures are of things, or places.  I love to capture a photo of something that others might not see like a spider on a web, or a dewdrop on a blade of grass.  Here is link to a few of my photos with some basic photo tips.
Kathy's Journey of Being Isn't Over
My life has been an interesting journey, but no matter whether times were tough, or everything was wonderful, I am who I am because of all my experiences. I'm not sure what the next part of my journey will be, but whatever it is I am sure I will write about it.
I hope you learned a little of who I am. The link to the Puzzle of Kathy McGraw tells about being a Foster Mother, Veteran, and a bit more, but this was a brief overview.  Thank you for taking the time to read, and if you feel so inclined, comments are always welcome :)
---
Disclosure: This page generates income for authors based on affiliate relationships with our partners, including Amazon, Google and others.