Whitewater CA, Lots and Land for Sale and other Real Estate Information
by KathyMcGraw
5 tips for buying land in Whitewater, Ca. Watch the Whitewater Video of purple mountains and the Cabazon Dinosaurs made by Kathy McGraw.
Whitewater Land for Sale Including Video of the Area
Lots and Land for Sale in Whitewater, CA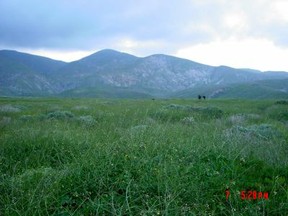 Whitewater, CA is a small community close to Palm Springs.  Many people have bought land for investment, or to build a home away from the hustle and bustle of the city.
In the 1950's many known celebrities like Roy Rogers, Gene Autry, and Liberacie bought properties here.  The name West Palm Springs Village was given to the community, but now it is just known as Whitewater. Nestled between the Majestic San Jacinto Mountains to the south, and the San Gorgonio Mountains to the North, this desert community is a diamond in the rough. 
The Video shows you the original 1950's map of Whitewater as well as giving you a good feel of the area as it is now. 
Google Map of Whitewater CA
Whitewater is off the 10 FWY and the 111
Whitewater, CA 92282 Video made by Kathy McGraw REALTOR/Broker
CELLing Realty specializes in the Whitewater area
5 things you need to know about buying land in Whitewater
Tips to buying land in Whitewater, CA
Buying land is different than buying a house, and there are different things to consider; every state is different. Here are 5 things you need to know about buying land in Whitewater, CA.
1)  Zoning-  It's a big mistake to try to buy land without knowing the local regulations and zoning laws.  You wouldn't want to buy a lot for one reason only to find out afterwards that you can't use the land as you wanted.
 2)  Another thing to consider is water.  There are some lots for sale that many out of area REALTORS have sold to unsuspecting buyers that don't have water.  The pipes that were installed in the 50's need to be replaced, and other lots don't have access at all.  So, if a REALTOR tells you there's "water in the street"  that typically means you just need a water meter hooked up to the main line in the street.  The land and lots on Rockview, and above, either have no water, or the flow is so low that it is an issue if you want to have a home there.  It's ALWAYS in the buyers' best interest to check with the water district before buying land you want to build on right away.
Make sure the property perks (this is a test to see how long it takes for water to drain into the soil which is important for septic systems). In Whitewater you don't need a perk test!  The desert sand perks, but double check with the county to make sure..
 3)  Electricity- how close is the nearest power pole?  When building a home, or putting a manufactured home in Edison (the power company) charges you by how far they have to run the lines, and if they have to put  a transformer in.  Solar is always an option, albeit an expensive one.
 4)  Flood Zone- You will want to know if the property is in a flood zone. There are certain regulations for building if your land is in a flood zone. 
5)  Surveys or Marking the Corners- One lot looks just like another typically and so when you see a sign on a property it might not be "exactly" on the property.  Only a surveyor or someone with surveying experience can tell the exact boundaries.  Usually most people will just have "the corners marked". This is where someone with experience uses the county plat maps and marks the boundaries per the designated coordinates. If you are buying land it is a good idea to ask the seller to have the corners marked.
---
Disclosure: This page generates income for authors based on affiliate relationships with our partners, including Amazon, Google and others.