Why Do Some People Hate Shakespeare?
by WiseFool
Shakespeare prompts strong reactions; people either love him or loathe him. But why do some people hate the world's most famous playwright?
Confessions of a Shakespeare Lover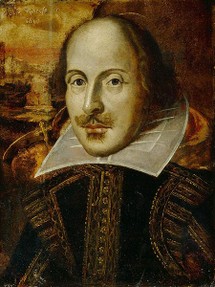 As one of the people who adores Shakespeare - so much so, had I been around in the late 16th and early 17th centuries, Anne Hathaway and I would have been fighting - I find it difficult to understand how some can have equally passionate, but completing opposing emotions to his work.
Nevertheless, they do. And I would venture that there are more people that hate Shakespeare than there are that love him. This begs the question: why?
Having known many Shakespeare loathers in my life, (some of whom were studying literature or theatre…or both) I've discovered there are many reasons for their hatred of the Bard. Some of these reasons are more articulate than others. However, I believe they can be whittled down to three.
Reasons to Hate Shakespeare
You believe that Shakespeare's plays are highbrow and elitist
You don't understand a single word he wrote
Your first experience of Shakespeare (at school) was mind-numbingly boring, so you'd rather stick pins in your eyes than read any of his work again
Is Shakespearean Theatre Elitist?
This notion, actually, couldn't be much further from the truth. Most of Shakespeare's work was performed on the south bank of the Thames; a pretty rough 'n' ready part of London. The Globe theatre was surrounded by brothels, pubs and bear-baiting pits. Put simply, it was the Las Vegas of Elizabethan and Jacobean England.
It can't be denied that Shakespeare enjoyed royal patronage and was a favourite of both Elizabeth I and James I. However, he enjoyed a large fan base, which included the 'great unwashed' as well as monarchs.
Of course, the amount of smut in Shakespearean plays also points to the very lowbrow nature of much of his work. The Porter's discussion of alcohol-fuelled impotence, from Macbeth, for example:
"Lechery, sir, it provokes, and unprovokes; it provokes the desire, but it takes away the performance: therefore, much drink may be said to be an equivocator with lechery: it makes him, and it mars him; it sets him on, and it takes him off; it persuades him, and disheartens him; makes him stand to, and not stand to; in conclusion, equivocates him in a sleep, and, giving him the lie, leaves him."
And if you need any more evidence of Shakespearean filth, you can find it on almost any page of The Taming of The Shrew.
"What, with my tongue in your tail? nay, come again, Good Kate; I am a gentleman."
Is Shakespeare Impossible to Understand?
To me? No, Shakespeare isn't difficult to understand. However, I didn't always find it easy to follow those sometimes archaic, but beautifully wordy prose.
I think there are two very simple tricks to understanding Shakespeare. Firstly, like anything in life, it takes a little practice. The more you read, the less peculiar the language and style will seem.
The second approach is to not bother reading it at all. Watch it instead. Whether it's a live theatrical performance or a film, it will start to make a lot more sense when you see the words brought to life. Remember, Shakespeare's plays are just that: plays. They were written to be put on stage not read in an English classroom.
Do Schools Ruin Shakespeare?
Did you know that 50% of the world's schoolchildren study Shakespeare? That's a lot of people who are scarred for life and will never again touch William Shakespeare's work; not even with a bargepole.
Do I believe that Shakespeare shouldn't be taught in schools? No, of course not. He is an important part of our literary and cultural history. However, I do have a problem with the way that Shakespeare is taught by some teachers.
I strongly believe that kids need to be introduced to Shakespeare by someone who has endless passion for his work. Unfortunately, not all English and/or drama teachers possess this enthusiasm.
As already mentioned, the plays were not written for the purpose of being read in a stuffy classroom. They were meant to be performed.
My point is, they're plays; they are meant to be played with!
Can Shakespeare Be Redeemed?
If you hate Shakespeare for any one of the reasons above, I urge you to give him a second, third or even fourth chance.
Bear in mind, there's a very good reason that, almost four hundred years after his death, Shakespeare's work is still so popular. And it is that his plays deal with themes that are timeless.
Moreover, they are still immensely entertaining; filled with love, passion, ambition, betrayal, suspense, madness, lust, depression, violence, death, psychology - all the things that audiences crave in modern drama.
Still not convinced? I would encourage you to see a Shakespearean play. If you don't fancy the theatre, why not look for one of the many DVDs available?
---
Disclosure: This page generates income for authors based on affiliate relationships with our partners, including Amazon, Google and others.