Why You Should be Doing Your Furniture Shopping with Online Furniture Stores
by ProHomeTips
Ever walked into a furniture store & felt overwhelmed by the number of choices? Furniture stores generally set up showroom style but can be tiresome to browse through all the sets.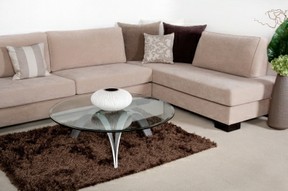 Have you ever walked into a furniture store and felt overwhelmed by the number of choices? Although furniture stores are generally set up in a showroom style, it can be tiresome to browse through the sets. Not only are you unable to look at furniture in a side-by-side fashion, but you have to walk around a large store just to evaluate all the options. Fortunately, there's a better way to do your furniture shopping: Online.
The concept of shopping online is no longer foreign to most people, but generally people do not think of browsing the internet for furniture. Furniture is best when you can see it, touch it and try it out. But there are some helpful ways to shop online, narrow down your search and get the best deals, all while feeling completely confident that you're buying the right set for your home.
Not all furniture stores have an online website, although most are headed in that direction. When shopping through online furniture stores, you'll want to find a website that is set up in an easy format that allows you to browse through the furniture collections, find matching pieces and take advantage of specials. Shopping online for furniture is like shopping online for anything; you can be notified of online deals, clearance sales and special offers such as free shipping.
Online furniture stores have their information in an accessible layout so that you can search for furniture in a variety of ways. The easiest way is to search by room. Within each category, you can be more specific and shop for particular items, price ranges, colors, styles and brands. With these tools, it's easy to find the exact furniture that you're looking for without having to exhaust yourself by walking a showroom.
Another feature to shopping with online furniture stores is that it's easy to cross compare. In the store, it can be exhausting to walk back and forth as you narrow down your search and try to see what the differences are between the various sets. Yet when shopping online, you can read about the product specifications, features and advantages of each product.
You can also take out the measuring tape immediately in order to determine how the furniture will fit in your home. With easy search functions, it's simple to find all the pieces that come within the set, add them to your cart and set a budget. Generally, you receive discounts for buying more pieces.
Online furniture stores pull their stock from their warehouses and have them shipped to you, so the stock is often more plentiful than what stores have. You can take advantage of various colors and designs when shopping online, plus have the option to customize items that you wouldn't be able to in the store.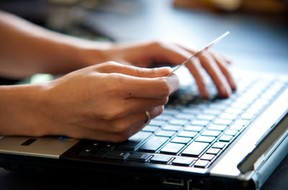 The internet also has great deals that you won't find in stores, and many companies are honoring site-to-store deals where you can have the furniture shipped to the store for no charge. This is a cost-effective way to get the furniture you want at the price you want, without having to pay the high cost of shipping.
Furthermore, you can apply for a credit card directly online so that you can take advantage of no interest and reasonable payments when purchasing furniture. Most importantly, you can shop from the convenience of your home, playing with different scenarios and taking your time without feeling pressured from the sales representatives.
If you're like many people that have to see the furniture before buying, choose a company that has both physical locations and online shopping. These online furniture stores have a "locations" menu where you can find a showroom in your area and see the furniture firsthand. Since you'll already have your search narrowed down, you can look at the sets you have in mind, feel their quality and test out their features. This new way to shop moves past the common gripes of shopping for furniture and makes the process fun and enjoyable – the way it should be.
Find Out More About Online Shopping
Online shopping
is a form of electronic commerce whereby consumers directly buy goods or services from a seller over the Internet without an intermediary service. An online shop, eshop, e-store, Internet shop, webshop, webstore, online ...
---
Disclosure: This page generates income for authors based on affiliate relationships with our partners, including Amazon, Google and others.