Wojape a Native American Treat
by vbright
Wojape is often served at Indian gatherings such as wakes. It is a thick, pudding like fruit treat which can be made with a variety of fruits.
Wojape is Fruity Goodness
Although called a pudding, it is unlike what Americans think of as pudding. The British idea of pudding more closely resembles Wojape. It is easy to make, and is a food served often at wakes, funerals, and other gatherings. The Lakota often use Chokecherry berries, although they are tart, so you'll want to add sugar to taste. This recipe can be made with a sugar substitute, and is sometimes done in Native families where there is diabetes. Raspberries most closely resemble the Wojape made by the Lakota. Other fruits which can be used include blueberries, cherries, and peaches.
Wojape has been made for many generations by Native Americans and now is enjoyed by many different people. It is fairly easy to make, and is absolutely delicious! Try it with different berries until you find your own personal favorite.
Since it is used for large gatherings, the recipe is large. I do not know how to scale it down, but I assume it can be done proportionately. For example, if making 1/4 the recipe, simply use 1/4 measurements of all of the ingredients.
Wojape is served warm, usually with Indian fry bread. It can be served on top of the fry bread, or in a bowl in which to dip the fry bread.
Pie fillings can be substituted, but homemade Wojape is a real treat and cannot be done justice with such substitutions. However, if it is what you have, and you want to serve fry bread, it is acceptable. Try making some for your next gathering and people will rave about it.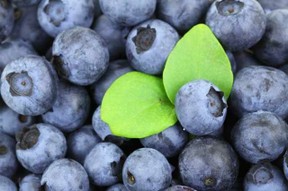 Cook Wojape in a Dutch Oven
Wojape Recipe
Blueberry Wojape
1- 5 lb bag frozen blueberries thawed(raspberries or peaches can be substituted)
8-C water
2-C Sugar
Cornstarch
Mash the fruit in a dutch oven or v ery large bowl until the fruit is in very small bits. If berries were smashed in a bowl, pour into a dutch oven. Add water and sugar and begin to heat on a medium flame. Mix cornstarch with water (start with about 6T of cornstarch) and add to the blueberry mixture. Continue to heat, but only to a very low boil. Continue simmering for about 15 minutes. Add cornstarch and water to desired thickness. Cool slightly and serve warm.
Can serve on or with Indian Fry bread, pound cake, or atop ice cream.
Have containers ready, because people WILL want to take any leftovers home! Wojape can be frozen, although the consistency may change upon thawing.
---
Disclosure: This page generates income for authors based on affiliate relationships with our partners, including Amazon, Google and others.