Best Gifts for Couples
In need of some help with finding a great gift? Take a look at these superb gifts for any occasion involving couples.
Finding the Best Gift Ideas
Everyday is a day to celebrate love.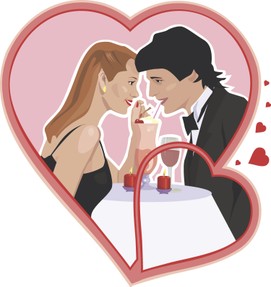 So you have been together for ages and each year brings another set of celebrations - Valentine's day, birthdays, wedding anniversary, engagements and more.  Sometimes finding the right gift for your much-loved partner can be difficult.  You have gone through all the normal things, perfume, chocolate, after shave, flowers, candle lit dinners and so on.  It surely is time to figure out something new.
Love is such a special, precious gift. It is definitely not dependent on the gifts that you give.  However, love demands that the one who feels it wants to give of themself to the object of their love.  So, the hunt for the perfect gift begins...
Unique Gift Ideas
Trying to find that unique gift can be pretty difficult at times but I think you will be pleasantly surprised when you discover the following great gift ideas.
Have you ever been to BoldLoft?
If not, then you are missing a treat - So many unique ideas that will be a joy to share with your partner. As soon as I came across their items, I had to buy something for my lovely hubby especially with valentine's day coming up.  Followed by our wedding anniversary and then his birthday so ideas for any of these events came flooding through my head as I wandered through the BoldLoft site.
Take a look.
Some of the Best Gift Ideas for Couples
BoldLoft has a number of amazing concepts that really grab one's interest.  For instance there are the pillowcases.  From a practical standpoint, the material these are made of is so soft and silky.  It is a pleasure to sleep on it.  
And this does not even take into consideration the lovely cute message on it.  

This romantic pillowcase depicts the guy catching the heart of the lady.  It comes as two pillowcases that match each other.  Imagine having that to wake up to each morning or just as you go to bed with the person you love.
How cute is that!  There are a great selection of pillowcases that depict different fun and cute sayings that will be a pleasure to look at whenever you get into bed.

My Heart Belongs to You Body Pillowcase (Dark Blue)
This one is a lovely body pillowcase that can be shared with your special one.
Isn't it just adorable?  Imagine sharing that pillow with your other half.

You're so beautiful...to me Body Pillowcase
Or take a look at this one? How will you stop yourself smiling as you imagine singing that to your other half? On the actual Valentine's day, why not actually sing it to them?

You're Irresistible Drinking Glass Set
Another idea for you are these lovely drinking glasses. I just love the idea of having a glass that is connected to the other one. Definitely a unique idea!

Soulmate Glass Set
I like the elegance of these glasses.  They can easily stand on their own but together they take on a whole new meaning.
You can give these to a newly engaged couple or newly married or present them to your own partner as a symbol of what he or she means to you.  Whichever way, they are  a uniquely romantic gesture.  

Catch My Love Coffee Mugs
Drinking coffee is a very normal part of life these days (We all watched 'friends'!) So why not have matching mugs or give matching mugs? Another romantic gift winner from Boldloft.
Some more of the Best Gifts for ...
Whoever you need to buy for!
---
Disclosure: This page generates income for authors based on affiliate relationships with our partners, including Amazon, Google and others.