The Best Replacement Windows
by kevinw1
If you're thinking of replacing your windows, you need better advice than your local window salesman will give you. Here's a good place to find it!
Choose Wisely When Considering Replacement Windows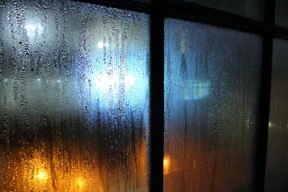 If your current windows are so bad you're considering replacing them, you have many choices. This page focuses on wood replacement windows as the best in many situations, but you also have options of vinyl, fiberglass or metal framed windows.
One thing to watch out for is that you don't get fooled into replacing windows unnecessarily. The energy and cost savings figures given by replacement window salespeople are often optimistic (to say the least) and your payback time is likely to be longer than expected. If you have original wood windows in an older house, especially a historic house, please seriously consider repairing and weatherstripping the existing windows, then adding internal or external storm windows to improve energy efficiency.
Wood Replacement Windows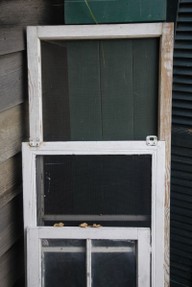 When it comes time to replace your old windows there is no single better choice than wood replacement windows. Wood replacement windows provide a myriad of style choices and can exceed the federal regulations for Low-E and energy efficiency.
Home resale values can be dramatically increased by the replacement of windows in cases where the existing windows have serious problems. Many families find it possible to roll the cost of new windows into the purchase of an existing home. This allows you to take advantage of low home prices and interest rates.
The best reasons for wood replacement windows are:
Durability They will outlast vinyl and in some cases even metal many times over
Energy Efficency. Wood windows when combined with dual pane low-e styles offer a substantial energy savings.
In the US, there are both Federal and State rebates that may be available making now a great time to replace your old windows with the best replacement window choice.  To check what your state offers contact your state energy office or salesperson.
They will fit with any home style and you can choose to have them blend in or be a focal point of the both exterior and interior of your home. A window change can dramatically change the style of your home in a day. Your home can go from drab and basic to bold and  striking. This is a great way to increase curb appeal if you are looking to sell.
Wood replacement windows can be installed in a day in most cases. Even bad weather is not an issue for most replacement jobs. The install crews are highly trained and can quickly evaluate and determine the best way to install during less than perfect weather.
Special order sizes are available and they represent a great cost savings over special order aluminum replacement windows. Special order windows can be taken care of in the comfort of your home during the measurement process. Any changes you would like to make to window sizes can be handled on the spot to ensure your windows arrive,on time and exactly what you wanted for your home.
Wood windows can be painted or stained virtually any color. They can be re-painted or re-stained, or left as is with the factory finish intact. The factory finish can last for many years with minimal care and a quick annual inspection.

What do you think is the best material for replacement windows?
How to install replacement windows - videos
---
Disclosure: This page generates income for authors based on affiliate relationships with our partners, including Amazon, Google and others.