Blogging For Weight Loss
If you are trying to lose weight, consider blogging about your journey. It can help give you accountability, and you may make some new friends along the way, too.
I Am A Weight Loss Blogger
I Confess My Overeating Sins Regularly
 My name is Sharilee, and I am an overeater. No, I don't belong to an Overeaters Anonymous group, but I do conf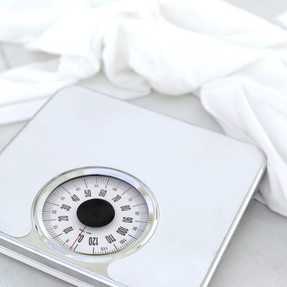 ess my eating sins and victories on a regular basis. You see, I am a weight loss blogger. I blog about my weight loss on an almost daily basis. (Although I do go through spurts where I fail to blog for a while.)
My goal is to lose 100 pounds altogether. Sound intimidating? Well, maybe it does, but blogging about my journey has made it much less daunting. In fact, I have seen so many blogs of women trying to lose 60, or 80, or 100, or even 200 pounds that my weight loss goals no longer seem impossible or out of reach.
My weight loss blog is called 100togo. This is because I want to lose 100 pounds altogether, at least. I may choose to lose even more by the time I am done. 
More Weight Loss Related Articles
By This Author
100togo
This is my blog. I try to write here regularly about my progress. You can follow me here.
Working Out With Daily Mile
The Daily Mile is an online program that lets you track your workouts, including data on how long your workout was for, how intense the workout was, and how you felt during the workout.
Losing Weight With SparkPeople
Sparkpeople is a program that helps you track your eating and exercise daily. This program is excellent for showing your progress and tracking your habits. It also features an excellent community, tons of great articles and even a blogging feature.
BlueBerry Smoothie For Weight Loss
A recipe for a delicious blueberry smoothie that is absolutely delicious and that contains many ingredients good for fat-burning.
Finding Plus Sized Work Out Pants Online
Part of losing weight is working out. But what if you can't find any decent plus-sized clothes? Check online for great options in plus-sized workout pants.
I Share My Progress
With Calories In And Calories Out
I started my blog, 100togo, over two years ago. When I started, it was the first time I had written anything online. I was thrilled to have even one reader! I started the blog as a personal journey to help me lose weight and I was not too concerned if anyone read it or not. For the most part, readers were just a bonus.
I let the blog go for over a year, without writing in it. I then started again a few months ago. I have written fairly regularly, with a few breaks here and there. I try to share my progress every week with some charts and analytics about calories in, and calories out.  Keeping track of my calories helps me know how I am doing. 
My weight loss blog has a few readers but it is primarily for me. Knowing I will be writing in there regularly helps keep on track. It doesn't mean that I have all of the weight loss thing conquered. It does mean that i have a place to honestly share my struggles and ideas in the journey.
If You'd Like to Try It ...
It's Easy To Do
Since re-starting my weight loss journey, I have lost 17 pounds. Some life events threw me off this month but I don't intend to quit. I want to lose 83 more pounds in the next year and I am serious this time. I don't intend to be defeated.
If you would like to cheer me along on my journey, I would love to have you on board. If you are interested in setting up your own weight loss blog, there are several venues to do that. You could go on Blogger, which is very easy to use, and well-known. If you are more experienced in HTML and plug-ins, you might want to go for a Word Press site. And the SparkPeople site also has a blogging capability.
What are the advantages of a blog for weight loss blog? It gives you accountability. You often meet other people in the same situation, and realize that  you are not alone. It gives you a place to sort out your thoughts and figure out what works and what doesn't. Plus, it's fun. If you like to write, this is a great way to express yourself. .
There are many of us out there, blogging for weight loss. It is a strong community, working to become healthier and stronger.
---
Disclosure: This page generates income for authors based on affiliate relationships with our partners, including Amazon, Google and others.