Brain Fun During TV Commercials
by chefkeem
Watching TV commercials is no fun for the brain. Don't waste your time. Here are some ideas for creative and productive things to do instead.
Really, why would anyone want to watch TV commercials?
They are boring, redundant, annoying, and disruptive!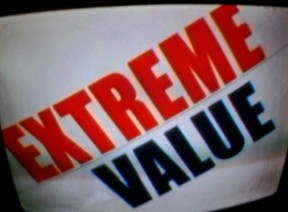 TV commercials always come on when we have the most fun with the program. Whether it is right before the pivotal point of a contest show, or at the most suspense-laden moment in a crime drama - you can count on getting ripped out of your mood with some irrelevant nonsense. The worst part? Commercial time is in the meanwhile much longer than the actual show time. But we don't have to be victims of this greedy scheme. We can do something about it.   
In the following sections of this article, I will suggest a few creative activities for those otherwise wasted minutes after the announcement, "We'll be right back...after this!" (We might not.)  
For the next commercial break...
have pen and paper ready
This time, we carefully watch the commercials, and we jot down some of the strange, stupid, funny, or quirky stuff we notice about them. For example...
Cosmetic products are presented by people who don't need them - for people who'll never look like the models anyway.
Allstate's roadside assistance - you never pay a dime unless you use it. Huh? What's so darn special about that?
Why are sandwiches always assembled in slow-motion with feathery bread slices spraying crumbs in the air?
During those mock interview scenes, why do people look at an invisible, mute interviewer instead of straight at the camera? Proof of authenticity? Come on...
Are women really pleasantly surprised and cheerful, when they come home from work, and somebody has turned their living room into a computer store?
Ever seen this mission statement? "We believe...together we can make the world a better place, one pet at a time." (Pets are not what's wrong with this world. Some marketers are.)
If I would switch from State Farm to Geico to Nationwide to Progressive, I'd eventually get paid to have car insurance.
By looking at commercials in such an irreverent way, you rob them of their hypnotic power of
suggestion. You'll free your mind from fear of depression, financial ruin, and mental incontinence.
Human Brain
during tv commercials
Re-train your brain
5 minutes at a time
If you have a computer handy, check out the following links to free brain games online. You might as well test your brain age first. It's fun and a good warm-up exercise for things to come. 
Who needs an iPad if you can read a book
Considering the ultra-low "used" prices, it's a no-brainer!
More fun for our brains, bodies and spirits
while the pitch man roars...
Jot down ideas for your new blog post or Wizzley article
Start a painting and add to it during every commercial break
Have a quick trivia quiz with your companion(s)
Call your mom and tell her you love her
Do an exercise routine
Kiss your wife/hub like you mean it
Turn the damn thing off
Puzzles are better than jingles
and doing is better than watching, right?
Solid Wood Brain Teasers - 7 Different Brain Busters

Get seven solid wood teaser games in this easy storage and travel tin. Ages: 6 & up.

Cardinal Industries

Only $29.99
ThinkFun Gordians Knot

An ancient mystery is reinvented for mind-bending, modern-day fun. Gordian's Knot Brainteaser Challenge from ThinkFun is based on the Gordian knot tied by Midas. The Great ...

ThinkFun

Only $30.0
Six Puzzle Gift Set

The ultimate puzzler's variety pack, this beautiful wood crafted collection contains some of the most popular and challenging puzzles of today. Including Falling Star, Star ...

Monkey Pod Games

Only $41.95
---
Disclosure: This page generates income for authors based on affiliate relationships with our partners, including Amazon, Google and others.