Brave Party Supplies
by AlanB
Disney Pixar's Brave, the latest from the animated studio that brought us hits like Toy Story and Cars, releases in June. Why not celebrate the release with a Brave themed party?
What Is Disney Pixar's Brave?
The next animated film by Disney Pixar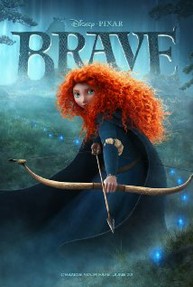 Disney Pixar's Brave, previously titled The Bear And The Bow, is the latest film from the highly acclaimed Pixar Animation Studio; the same studio that brought us great animated hits like Toy Story, Wall-E, and Cars.  This time, Pixar focuses on a setting in the Highlands of Scotland.
Brave follows the adventures and misadventures of Merida, a princess skilled in archery.  Her intense passion is matched only by her fiery red hair.  Unfortunately, that passion leads Merida to a confrontation that requires her to muster all the bravery she can in order to save the kingdom from a terrible curse.
The movie is set to release on June 22, 2012.  For more on Disney Pixar's Brave, check out the official website.
Thoughts On Pixar's Upcoming Creation
Official images from the movie showcase a stylized look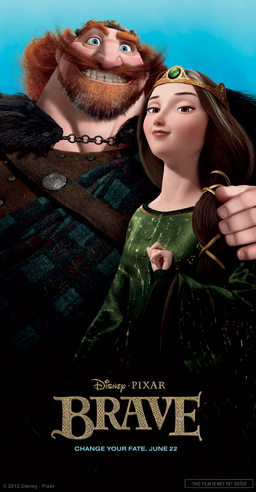 In typical fashion Pixar fashion, Brave will feature its own stylish look that should appeal to both kids and adults.  The story - or the bits and pieces we know about now - seems somewhat original, and the setting - Highlands of Scotland - should make for an interesting place to the story of Merida, and the 'beastly' curse she battles against.
At first, the character artwork seems simple in the images, but after a further look the details quickly emerge.  However, it's only after you watch a trailer of Brave, that you get a true understanding of just how far from simple these characters are.
The film will be a sure hit, and it should definitely both inspire and excite emotions like other Pixar films have in the past.  It's sure be a great family film that both you and your kids will love.
Brave Themed Party Supplies
A great choice for your kid's next birthday party
Now that you know a little bit more about the movie it is time to think about something special!  How about celebrating that next birthday party by having a Brave party?  The new Brave party supplies make it easier than ever to create a fun, family birthday party that will get your kids excited for the new upcoming movie.
These party supplies feature the Merida, along with her fiery red hair on plates, napkins, cups, and a tablecloth.  Plus, a standard pack makes it easier than ever to put together a party that can accommodate up to eight guests. And, started at just under $23, the party pack won't break your budget!
Brave Favors, Invitations, And Thank You Notes
Adding that little extra to the Disney Pixar's Brave party!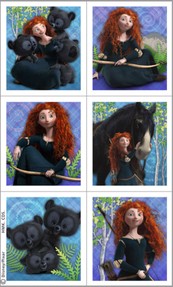 In addition to the tableware party supplies, Brave themed favors, Invitations and Thank You Notes are available.  The Brave party favors consist of cool ribbons, necklaces, and stickers.  These favors make it easier than ever to put together a favor bag for each for your guests so that they have a great party.  Don't forget to invite your guests with the Brave invitations, and then thank them with the Brave thank you notes. 
 Additionally, don't forget the Brave birthday banner!  The banner measures around 8 feet, and features both Merida and her horse, along with the words "Happy Birthday."  This banner is an excellent way to further decorate the party, and make it that much more special!
Updated: 04/16/2012, AlanB
---
Disclosure: This page generates income for authors based on affiliate relationships with our partners, including Amazon, Google and others.