Bringing The Family Together With a Cake
by SPB
If there wasn't a holiday in the coming weeks, mom would create one and to celebrate it, she would bake a cake. And mom's cakes were never ordinary...
Mom Loved To Bake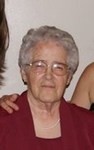 Mom had four of us all about 3 years apart and as a result, she spent most of her married life at home taking care of us, and baking. It was the baking part that I remember the most. She was awesome and I still tell my kids about some of mom's desserts. Unfortunately, I have only one "child" at home and she did not inherit my sweet tooth.  It's really hard to do a lot of baking when there are only 3 people to eat it.. 
But things are looking up and I now have a brand new granddaughter to teach to bake. Okay, she's only two months old, but the day will come lol... and I will be ready! 
Cake Pans
Mom's cakes were cut by hand! She was amazing!
Mistakes That I Have Made
1. Did not check the pantry to be sure that I had all of the ingredients.
2. Did not read the recipe twice. That is more important than you could ever imagine.
3. Rushed through the recipe. (I put a tablespoon of salt into the batter because I wasn't paying attention.
4. Broke the egg over the bowl resulting in a ton of shells to be picked out.
5. Forgot that the cake was in the oven. Use a timer.
Kids in the Kitchen
so cute ;)
Mom's Valentine Cake
Chocolate Frosting and Smarties... A MUST
We have it so much easier with digital cameras than we once did. We spent a small fortune on cameras and film, and unfortunately, most came back ruined or not what we would have liked. Needless to say, these days, we would have been taking photos from step one until the cake was completely finished and I would have had some great photos for you. Unfortunately I don't have even one and mom's days of cake baking are pretty much over.  Her eye sight is a factor sad to say. 
But I can tell you about it. :) She would use 2 round cake pans and then cut the second cake in half. This she would "glue" together with chocolate frosting until the cake resembled a heart. That alone would have made a great dessert, but she wasn't finished quite yet. She would use a box of Smarties and liberally spread them over the cake. We as kids loved it. Actually, I'm sure that dad did too. That's probably where my sweet tooth came from. Anyway, it was awesome and she made it every single year until we all moved away from home. 
Smarties... (A Canadian Candy)
It took a while, but I finally found a bag!!
Nestle Smarties 5 Pack 100g

Smarties are a longstanding British chocolate treat that is loved by both children and adults alike. Originally Rowntrees of York were producing 'chocolate beans' way back in ...

Only $5.28
Chocolate Frosting
... the thicker the better
Mom Loved Aprons Too
If you baked, you wore an apron
I don't remember seeing my mom without an apron when she was in the kitchen and for that matter, I don't think that I ever saw Nanny (her mother) without an apron. It was simply part of your outfit when you began your day. The only difference I can remember is that Nanny wore a full apron over her house dress and mom wore an apron that just tied around the waste.
I don't think that I have ever worn an apron, but now that I have a brand new granddaughter, I just might go out and buy one so that I can carry on the tradition. Maybe one day she will tell her children and grandchildren about her Nanna who always wore an apron in the kitchen.
I kind of like that! :)
---
Disclosure: This page generates income for authors based on affiliate relationships with our partners, including Amazon, Google and others.