Cyber Monday Love Story
by jfay1995
This is a Cyber Monday Love Story fiction about two people who love each other and also love to shop.
Cyber Monday Love Story
Cyber Monday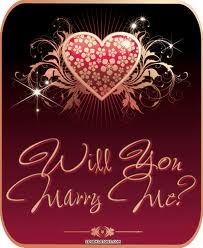 He Loves Her
A Juicy Story
Phil and Jane
  Cyber Monday Love Story  by Jennifer Jo Fay
Phil woke up on Monday morning. Today felt like any other day to him, but he knew it was going to be special on some level. He just wasn't sure what was going to happen yet. He pulled off the gold satin sheets and rolled himself to the edge of the bed. He sat up and looked at the clock. It was six am. Time to get up, take a really hot shower, get dressed and start another hard day at work.
He looked over at Jane. She was still sleeping. Her long, wavy red locks were resting on her neck and he could see the small diamond earrings on her ear. He wanted to lean over and whisper sweet nothings in her ear, but decided it would wait for later. Her fragile eyelids were closed shut and she was dreaming of something he didn't know about. Maybe when she wakes up she will tell him of her dreams of desire.
He got up and went into the bathroom. He looked at himself in the mirror and saw a handsome man with hot to trot muscles. He loved it when Jane's hot hands were all over him. Gently teasing him into passions ignited flame. His short blonde hair made him look like a double of Brad Pitt. He smiled and hopped into the shower. Soon the steam arised and heated the room to no avail.
His thoughts later wandered to Cyber Monday as he dressed for work. By this time, Jane was up and getting dressed for her job at JCPenneys. He watched her slip on her soft white blouse and her beige skirt. He loved a woman in skirts who dared to show their sexy legs.
He went downstairs and started to fry some eggs quickly. He was in a hurry today. He wanted to shop and get his deals. Today was the day of the big sales and bargains every where and he was loving the idea of shopping from his seat and sitting in front of the computer staring at the screen.
Jane came down and grasped for her Trix cereal box. She poured herself a bowl of it and poured in her 2% milk. Then she tossed in a few fresh blueberries and sat down to nourish herself.
Phil finished eating his runny eggs and dipped his strawberry and buttered toast into the egg yolks. Then he grabbed a napkin and wiped his face. Standing up he quickly grabbed his keys and stepped into his shoes. He started to walk out the door, when he heard from behind him. "What? No kiss?" He turned and sauntered over to Jane and bent to give her a peck on the juicy red lips.
"That's it?" she asked. "No french kiss?"
"How about later, I'm in a hurry."
"Shopping?"
"Probably or probably not."
"Oh, you're such a tease. Buy me something, okay?"
"Maybe. See you later. I've got an errand to do before getting to work. I'll see you later."
"Okay. Well, buy stuff. And have a nice day."
"Yeah. You too. You get me that rolex yet?"
"Hmmm. Well, I don't know. You mean the one that Daniel Craig wears?"
"Yes. That's the one."
"Does my James Bond want that? My boss might give me hell if she finds me in front of the computer today. We'll see." She laughed and tossed her hair with a bounce. She was surely fashionable.
"Well, see if you can find a stolen moment okay. Your sex pot wants something. Juicy."
"Oohh. Well you can get that any time and any where. You better go, before I tear all your clothes off and we play Tarzan and Jane."
"Aaa okay. That's my favorite game. Place and time and I'm there. Gotta run."
Phil ran out the door, stepped into his car and drove quickly to work. He had a lot to do today, but there was one thing that was ever present in his mind and he was a little nervous thinking about it. Jane had been his girlfriend and his true love and she had been living with him for a while now. He loved her. She was the one.
He got to work and started sitting at his office desk busying himself with a heap of paper work. The office was buzzing. People were busy all over the floor going about their business. Things were hopping. Phil sipped his Dunkin Donuts coffee. He then began to get things going on his computer. He really wanted to get out of the page he was on and start doing some shopping.
Laurent came over to his cubicle. "Hey, Phil, there's a big sale on flat screen tvs today. All kinds of deals. I can't believe all the sales there are. I just ordered the new Call of Duty ps3 game for my son. He's going to leap for joy this Christmas. What are you going to buy?"
"I might look at maybe some Victoria Secret sweet nothings for Jane. Or better yet, I think their Christmas special will be coming out soon."
"Oh, better yet, Phil, you should just take one of their catalogs of those hotties into the john with you and do a little dreaming and thinking. Just picture Jane's face on their glorious bodies. Keep it clean. Well, got to get back to work. You know they're watching us like a hawk today. Clamping down. They know what we're all up to. Don't let them catch you playing."
"Oh, okay. Well. Got something kind of special up my sleeve. Talk to you later."
Phil got back to work. He couldn't seem to find the time at the moment to shop. But he wanted to really bad. There was some new photography software he also wanted. The new Adobe CS5 software was getting lowered today and the sales were so tempting. He knew that Jane would like that. There was no limit for his girl. He wanted to shower her with his love.
Later he decided to text Jane. He wrote his words of romance.
Jane was busy at the customer service desk. In the middle of a customer, she heard her phone beep. She knew she had a message waiting. She finished up with the lady that was being rather difficult. Jane was feeling a headache coming on. All she wanted to do was get a stolen moment to run out and get one of those thick plush housecoats for Phil before they were all gone. The store was jam packed today, but not as bad as Black Friday. She also wanted to get online and buy herself a pair of Jimmy Choos. She loved to be up on all the newest styles. She was hot.
Finally she checked her message. It read, "Let's go see Breaking Dawn Part One tonight."
She texted him back and said "Okay." Then in a minute he texted her again.
"Are you my Bella Swan?"
"Yes, I am and are you going to turn me tonight, Edward?"
"Oh, fur sure, fur sure."
Jane laughed and went back to work. Later one of her co workers hollered over to her. "You've got to see this, Jane."
She walked over to Susie who was sitting at her computer. When Jane got over there, she saw a picture of Bella Swan and then a short message from Phil. It read, "Nervous. Can hardly wait to bite you, but I need to surprise you first."
"You're boyfriend is funny. He sent this to me, to get everyone's attention. He's got something up his sleeve. You better watch out."
"Oh, he's just playing. Maybe I should send him a picture too. You know one of a monkey with his face on it. Maybe a sock monkey. Well, it's almost my break and I don't want that housecoat to slip out of my hands."
Finally, work was done and Jane drove home in her green stationwagon. She walked into the house and could suddenly smell the hint of apples. Wow, Phil has been baking. He never bakes. "Honey. You got home early today?"
"Yes. They let me go home a little early today. I told them why and they were all smiles and said, Buddy go home and light up your passion."
"Well, we might as well get this lasagna and apple cake devoured so we can get down to some biting and turning business. I'm kind of excited to see that new movie."
"Oh, change of plans. I've decided that we are going to create our own Breaking Dawn right upstairs in the bedroom. You mind?"
"Oh, perfectly fine with me."
They ate rather fast and then tossed the dishes into the sink. Suddenly, he picked her up and startled her. "What are you doing?"
"Just practicing carrying you over the threshold is all."
"Huh?"
"You'll see." He carried her upstairs and she walked into the room. There were candles lit everywhere and she could smell the strong scent of sandalwood. Then she saw the computer was on and there on the screen was a pretty picture. She walked a little closer to it and sat down in the chair. She scrolled the mouse so she get a closer look at the picture.
On the screen was a picture of two hands clasped around each other and she was suddenly staring at Bella Swan's ring. She thought it was a little funny and laughed. Then she looked at the picture that followed and was rather startled. Her hand went to her lips and then she turned to look at Phil.
Phil was bent down on one knee and was holding a pink rose. She looked closer at the beauty of the silken petals and suddenly saw resting in the middle Bella Swan's diamond ring. It sparkled and shined. "Will you marry me?" Phil asked.
She looked at him in amazement and then studied the most handsome man in all the world and looked into his eyes with tears running down her face. "Yes! I'll marry you! Now bite and turn me, and then we'll talk wedding."
They held each other tight and he slipped on the ring. Sweet passions lingered under the covers and rapid heated sex was all too steamy as they basked in their sheer happiness.
Cyber Monday was theirs to hold for the rest of their lives.
Jennifer Jo Fay
Copyrighted November 2011
Cyber Monday Deals
Cool stuff
LG Infinia 42LV5400 42-Inch 1080p 120 Hz LED-LCD HDTV with Smart TV

Dazzling LED picture quality? Check. Nearly unlimited entertainment and apps straight from the Internet to your TV with LG Smart TV? Affirmative. Perfect for fast action and ...

Sony Cyber-Shot DSC-TX10 16.2 MP Waterproof Digital Still Camera with Exmor R CMOS Sensor, 3D ...

Take it to the streets, the woods, the water--the journey is yours to seek with Sony's Cyber-shot DSC-TX10. Waterproof, shockproof, dustproof, freeze-proof, HD movies, 3D ...

Only $289.95
LEGO Creationary Game (3844)

Introducing LEGO Games, the world's first collection of games that you build, play and change. With the unique buildable LEGO Dice and changeable rules, LEGO Games is a great ...

$99.95 $89.99
---
Disclosure: This page generates income for authors based on affiliate relationships with our partners, including Amazon, Google and others.