Finding your printer driver online
by pcdman
If you have lost your printer driver CD or have been given or bought a second hand printer without the software, where can you find them online to download for free?
A printer without a driver is like a car without fuel.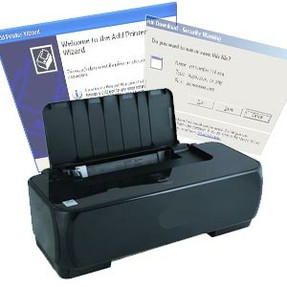 Imagine this scenario, you have an important letter to print out and you need to connect your old printer to your computer but you can't find the software driver CD that came with the printer. Is there an answer?
Yes. Finding a printer driver online is relatively easy and if you know what printer model you've got then it's just a case of clicking a download button and installing the software onto your computer. But where do you find it?
For an extensive collection of FREE printer driver downloads visit www.printcartridgedirect.net. This resource website has 1,000s of software drivers all available to download all easy to find and most importantly of all to you the user, FREE.
What is a printer driver?
Why do you need it?
A driver is a peice of software or computer code that allows the computer to communicate with the printer. The software takes the data (documents, pictures, emails etc) and then converts it so that the printer can understand it and execute the printout.
Each printer has it's own software driver and these computer software programs allow the user to access all the printer's features. The software itself is relatively small in size and may be updated regularly updated by the printer manufacturer throughout the printer's life.
Using Printcartridgedirect.net to find your driver
A quick guide
Finding your printer's software driver is simple. Use this quick walkthrough to help you find your printer driver. For this example we will attempt to find an Epson C62 priner driver.
Step 1
Visit the Printcartridgedirect.net website - http://www.printcartridgedirect.net
Step 2
On the websites home page, navigate to the Epson page using one of the methods available. We will use the Epson image button in the main content.
Step 3
You will now see a list of Epson printer models that you are available to select. Navigate to the link for the Epson Stylus C62 printer and click it.
Step 4
At the top of the page you will notice a yellow area with a link in it to download the Stylus C62 printer driver. Click this link and you will be taken to the driver download page.
Step 5
Scroll to the bottom of the download page and you will find the driver. Remember to choose the correct driver for your computer's operating system and click download. The software will now download onto your computer. Easy wasn't it?
Ok I've downloaded it, what do I do now?
Thankfully installing the software is usually just as easy as finding it. As a general rule (some manufacturers may differ) the software is installed by double clicking the file and following the installion wizard. The wizard should explain the whole process for you to follow.
Some things to remember
Operating systems
Before you start searching for your driver software, make a note of your computer's operating system. There are three main operating systems available, Windows, Mac and Linux. These systems have various versions and it's important to correctly identify the OS (operating system) installed on your computer.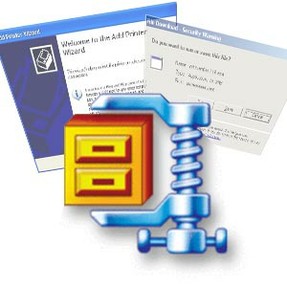 Zipped Files
To save space and make downloads quicker, most files are compressed or "zipped". To "unzip" your downloaded file, you may need to install a piece of software to accomplish this. Don't worry however because you can download a FREE trial version to try. There are many programs available to try on the internet. Some Windows, Mac and Linux later operating systems have "unzip" software built in.
Looking for ink for your printer?
Now that you've got your printer installed on your computer, maybe you need some fresh ink. Why not get a good deal on your printer cartridges at Printcartridgedirect.com.
Did you find this article helpful?
---
Disclosure: This page generates income for authors based on affiliate relationships with our partners, including Amazon, Google and others.