Hints and tips to buying a new printer
by pcdman
Sometimes we have to admit defeat and go out and buy a new printer for our home computer. These simple tips could help you get the best deal.
First things first.
What you need to remember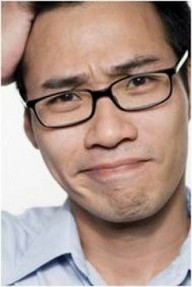 The printer has become an essential part of our home computer setup and we use them for many various jobs. From printing homework, emails, important letters, research from the internet and now the most common of all, printing our favourite holiday snaps, printers are an important device.
So the obvious question is... which printer to buy?
The two most important things to remember throughout the whole process of buying a new printer are:
1. Budget
2. A list of tasks you need or may need to complete
Let's start at the beginning and talk a little about your biggest factor in the search for a shiny new printer, budget.
Having a clear idea of the amount of money you want to spend on a new printer is the biggest decision to make. Work out how much you want to spend and stick to it! It's your money, your hard earned wages that is buying it so don't be too easily distracted to go over your budget figure.
Now that you have a limit in mind, you need to think about what you want your printer to do or maybe do in the future. Presently you could be printing the odd photo, some emails and vast amounts of documents but what if in future you need to scan in other information or need to create business cards. Even the cheapest printer can complete most tasks but sometimes you need a printer that can do that extra bit more.
You need your printer to be flexible but the price needs to remain within your budget.
Too good to be true?
Then it probably is in the long run
Supermarkets have grown past just selling your daily groceries and now sell all kinds of home electronics and you can usually see some really cheap deals on offer. Are these deals too good to be true however?
Simply because the printer is at a really low price doesn't necessarily mean that you're going to save any money. What you need to research is the after sales cost of printing and decide if it's viable to actually save a little money on a cheaper printer or continue looking and maybe spend a little more (but within budget remember) to save on printing costs. You can research cartridge costs from the hundreds of websites available online.
A good rule of thumb is to discover if there are alternative types of cartridges available to buy. By alternatives we are referring to compatible and re-manufactured ink cartridges that are considerably cheaper to buy than the manufacturers consumables.
In essence, printer manufacturers make little profits by selling the printers themselves. They create the biggest part of their income from the replacement cartridges that they sell separately. This is how these companies can afford to sell their main product, the printer, at a low price.
So many printer types...
If you've got a budget and know what you need your printer to do then you can start to think about which printer will suit your needs best.
Just buying the first printer that is within your budget and that will print all the things you need is not an ideal option. Think a little first about which feature the printer is mainly designed for.
Photo printers (as the name suggests) are mainly designed for printing your photos, giving you results in high quality colours and shades. Where as an 'all-in-one' printer can complete a number of different tasks including scanning and copying pictures and documents to printing all your homework, letters, emails and work related documents all in excellent print quality.
Once you know which direction your going to travelling in then you can refine your search. Remember to bear in mind that your printer needs may change in the future and it makes sense to allow for that when you consider a model to purchase.
Another factor to consider is the amount of cartridges that the printer uses. Some printers have a single black ink cartridge and a single colour cartridge. Other printer models have individual colour cartridges as well as black ink cartridges. Researching and pricing the cost of replacing these cartridges is a good idea. There are some printers that can use eight cartridges!
The benefit of individual inks is that if one particular colour becomes empty, then you simply replace that cartridge for that colour. This in turn is cost effective over a 'tri-color' cartridge or colour cartridge.
Finding the cheapest inks on the internet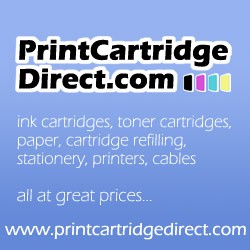 Finding the best prices and service for ink cartridges on the internet can be a real headache. Getting good quality products direct to your door as quickly as possible is something that PrintCartridgeDirect excel in.
We provide our customers the cheapest options but at highest quality you expect or your money back. PrintCartridgeDirect stock all the ink cartridges and toner cartridges for all the leading manufacturers of printers at a price you can't afford to ignore.
We delivery to the UK and we employ a set delivery charge of just 99p on any order, any size. We also offer same day despatch if you order before the delegated time period.
---
Disclosure: This page generates income for authors based on affiliate relationships with our partners, including Amazon, Google and others.