Gitanjali Rao: Filmmaker
by kab
Gitanjali Rao is an Indian filmmaker who has focuses on animated shorts. Her work has won many awards, though is not well known in America (yet).
Gitanjali Rao: Filmmaker
Indian Film Maker Specializing in Animated Films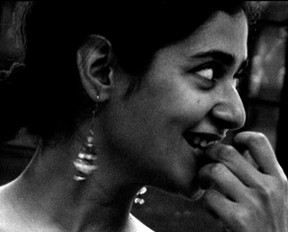 Gitanjali Rao is an Indian film maker who has created some wonderful animated films for which she has won many awards. 
She is a self-taught animator, thought she did graduate from Sir J. J. Institute of Applied Art in  Mumbai, in 1994.
Gitanjali Rao's style of animation is filled with such emotion that it captures the audience into it.  When she illustrates joy, you feel joy.
Though much of her work is not readily available in the United States, clips are available online, and some shorts are entirely online (like Orange and Blue).
Printed Rainbow
An Award Winning Film by Gitanjali Rao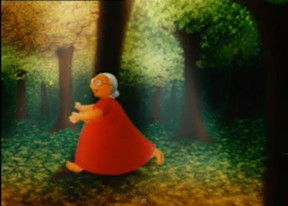 Printed Rainbow is a beautiful short film written, directed, and animated by Gitanjali Rao, in which a case of matchboxes unite a women with her cat.  The sounds and colors in this film are amazing! 
Gitanjali Rao's Painted Rainbow the Kodak Short Film Award, the Young Critics Award, and the Small Golden Rail in the Cannes Film Festival Awards in 2006 for Best Short Film. It won several other awards as well.
I love how this film, even without words, gives you a feel for the place it is set.  With the music and the georgous imagry even an American like me can feel like I am there in India with the character.
Printed Rainbow
Written, Directed, and Animated By: Gitanjali Rao
The Making of Printed Rainbow
Look at in-the-making photos of some scenes in Printed Rainbow
Orange
A film by Gitanjali Rao
In Orange, two women discuss love and one thinks back on love and the loss of love. 
Although the film never cleared the Indian censor board regulations, but it did win awards and was shown at festivals, and internationally.
I love how this film is like a moving painting more than an animation.
Have you ever been lucky in love?
Cannes Film Festival Jury member
2011
In 2011, Gitanjali Raowas invited back to Cannes on the jory for the Kodak Short Film Award. Rao is the first Indian animation film director to be invited on the Kodak Discovery Award jury.  How rewarding this must have been for her!
(source)
Are You A Fan of Short Films?
Some people love short films, others can't be bothered with them at all. Do you consider yourself to be a fan of short films, animated or otherwise?
More Short Films By Gitanjali Rao
"Different art styles are like vacations. You don't repeat the same ones often, even if they are fun"
--Gitanjali Rao
Blue
A Short Film by Gitanjali Rao
Blue is another of my favorites of Rao.  Being under two minutes in length it so quickly and effectively shows the joy and imagination that a little girl dreams - flying through the night sky playing games. 
Kaleidoscope
A Work in Progress
Kaleidoscope is a project that Gitanjali Rao is working on, but is not yet finished.  I love how open she is with a work in progress that others might shelter from the world until it's completion.  I can't wait to see the finished product.
DVDs of Short Animated Films
They're Not Gitanjali Rao's, but Pixar sure knows how to do it.
---
Disclosure: This page generates income for authors based on affiliate relationships with our partners, including Amazon, Google and others.