Google and Affiliate Marketers
by Michey
Usually any Google Ranking formula is a deep secret, and if somebody by accident or hard work find the secret - they change the ranking algorithm. Now they give us some hints.
Introduction
Google Ranking Tactics.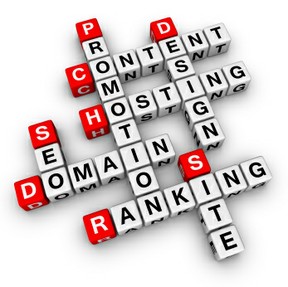 Until 2010 we had a pattern with Google Ranking Algorithms. Usually it was a cycle, at two years Google came with a new additions, improvements, called them as you wished, but it was actually a new version of ranking algorithm with significant changes vs. the previous version. 
This  has been changed with a release of Google Caffeine which was out in late spring of 2010. Since then at  4-6 month they come out with "improvements" so this make a lot of marketers nervous as they realize that changes can be a on going tactic from now on.
Why Google is going this - they are convince that if they will fully disclose to the public a new version, people will start to maneuvering the ranking. Maybe some people will do just that, but the majority will play by the rule, and they are victims now with the new tactic.
Personally I hate to write about traffic, as this is a volatile subject, I can be right now and after 6 month I can be wrong, without even to know when new changes occured. On another hand if I know something which can help my natural tendency is to share.
So please keep reading. 
Google Spills The Beans
For a change...
All of a sudden Google spills the beans and without to tell directly, they let us read between the lines in a more open way then usual. They did this in a blog-post, they still didn't give the exact algorithm, but they just let us know their mindset through a set of questions.... LOL sure better then nothing.
Commenting how Affiliate Marketers can get better results from Google, they said to ask ourselves:
"Would you trust the information presented in this article?
Is this article written by an expert or enthusiast who knows the topic well, or is it more shallow in nature?
Does the site have duplicate, overlapping, or redundant articles on the same or similar topics with slightly different keyword variations?
Would you be comfortable giving your credit card information to this site?
Does this article have spelling, stylistic, or factual errors?
Are the topics driven by genuine interests of readers of the site, or does the site generate content by attempting to guess what might rank well in search engines?
Does the article provide original content or information, original reporting, original research, or original analysis?
Does the page provide substantial value when compared to other pages in search results?
How much quality control is done on content?
Does the article describe both sides of a story?
Is the site a recognized authority on its topic?
Is the content mass-produced by or outsourced to a large number of creators, or spread across a large network of sites, so that individual pages or sites don't get as much attention or care?
Was the article edited well, or does it appear sloppy or hastily produced?
For a health related query, would you trust information from this site?
Would you recognize this site as an authoritative source when mentioned by name?
Does this article provide a complete or comprehensive description of the topic?
Does this article contain insightful analysis or interesting information that is beyond obvious?
Is this the sort of page you'd want to bookmark, share with a friend, or recommend?
Does this article have an excessive amount of ads that distract from or interfere with the main content?
Would you expect to see this article in a printed magazine, encyclopedia or book?
Are the articles short, unsubstantial, or otherwise lacking in helpful specifics?
Are the pages produced with great care and attention to detail vs. less attention to detail?
Would users complain when they see pages from this site?"
This list is taken from their blog, it is an unusual way to explain, but it is clear that:
Google wants the web publishers to write for the people not for their ranking algorithm, I agree with this point
The content is still the KING, and I hope that this will never change
I suggest printing this post and keeping on your desk when you are working, so some day Google thinking will be your thinking.
If you want to read Google's entire post click here.
Ken Evoy Point Of View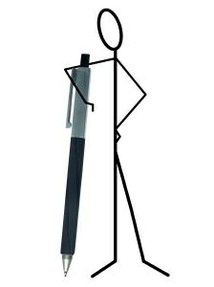 Reading the same Google post, Ken Evoy creates a great article explaining in details his point of view about Google article. It is a great read, "Take the Google mindset test".
In summary:
Ken suggests that those questions let people get in Google mindset and act as a kind of self test
Poor content is not the answer, the post it is a cry out for quality, high value content
If you have hundreds of post, Google will not penalize your site for a couple of poor quality posts, but if all of them a poor then the entire site is consider poor
If you drive your content by your passion and knowledge your chance to bypass Google test is bigger
Do you Wizzley?
If you don't, we cordially invite you to join us,
click here or click on image.
---
Disclosure: This page generates income for authors based on affiliate relationships with our partners, including Amazon, Google and others.