How to Keep Up With Music Trends
by LR
A short list of resources that will quickly get you up to date on the latest trends in contemporary music.
Become an Expert on Contemporary Music Without Trying Too Hard
A Quick Way to Learn About the Latest Music Trends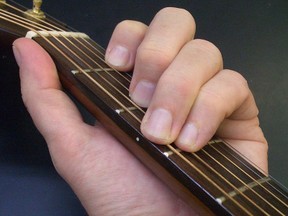 I enjoy good music, but don't like spending too much time trying to find it. I don't listen to the talk radio, because the commercials drive me crazy. And I don't spend much time watching MTV or VH1, because I simply don't have time for it.
Lately, I have discovered a few very easy ways to quickly find out what the most popular bands, albums, and songs are. It only takes me a few minutes of surfing now and then, and I almost feel like a music expert.
Here is a list of resources I like to use to help me keep up with the latest trends in contemporary music. Please enjoy!
Who Are the Musical Guests on Popular TV Shows?
For a music band, to be invited to perform on one of the late night TV shows is like winning a lottery. For established bands it's a great way to remind the fans that they are still around. For new or up-and-coming bands it's a sign that they have actually "made it".
Checking the musical guest lineup on the popular TV shows is probably the easiest way to find out which bands are currently popular and/or have new albums out. Below, I have included links to musical guest lists of several TV shows I like to follow.
Lists of Musical Guests on Popular TV Shows
Easiest Way to Learn About the Most Popular Bands, Musicians, and Singers
Saturday Night Live
Late Show With David Letterman
The Tonight Show With Jay Leno
Late Night With Jimmy Fallon
Conan
The Colbert Report
My Favorite Albums I Have Recently Discovered!
Recent Musical Guests on Late Night Shows (Click to Listen to Samples)
What Are the Bestselling Songs and Albums?
Checking the song/album bestseller lists is another quick way to discover music that is currently popular. My favorite music bestseller lists are in the amazon's MP3 downloads section. That way I can quickly sample the music, and decide whether I like any of the songs.
Current Bestselling MP3 Song Downloads on Amazon
Click to Listen
Which Bands Are Magazines or Newspapers Talking About?
While it's certainly not necessary to read newspapers or subscribe to magazines in order to learn about popular music, it might be fun to check what articles they have in their online music sections.
Rolling Stone Magazine, for instance, has a lot of great contemporary music content. I like the interviews with the musicians, and the album reviews are sometimes interesting.
Music Sections of Influential Magazines/Newspapers
Feel Free to Choose the Music Section of Your Favorite Periodical
Albums Recently Reviewed in Rolling Stone Magazine
Click to Listen to Samples
Who Won a Grammy?
Grammy Awards happen only once a year, and thus it might be worth to spend a few minutes checking out the nominee and winner list.
I have to say that I don't always agree with the Grammy nominee or winner selections, but for the sake of keeping up with popular music, I still try to watch the show.
The next (54th) annual Grammy Awards will take place on Feb. 12, 2012, and the nominees will be announced on Nov. 30, 2011 on CBS.
Grammy Winners and Nominees
Worth a Quick Peek
2011 Song of the Year - Grammy Winner
Click to Listen
What is Your Favorite Way of Keeping Up With Music Trends?
---
Disclosure: This page generates income for authors based on affiliate relationships with our partners, including Amazon, Google and others.