How to Use LinkedIn to Land Your Next Job
by Kushal
Setting up a profile on LinkedIn is a great way to expand your professional network while you for a job. This article takes a look at how you can use Linkedln to land a dream job.
Social media has transformed everything from the way we communicate to the way we relate to one another. When you make a virtual friend on Facebook, you can vastly expand your circle of friends and get to know all kinds of interesting people. But although Facebook is a good choice for social interactions, it is not generally the best way to land your next job.
That is because Facebook is designed primarily for individuals who want to connect with one another in an informal social setting. The informal nature of Facebook does not lend itself well to the world of business, but its rival Linkedln certainly does.
That is because LinkedIn was designed from the ground up as a way for individuals to connect with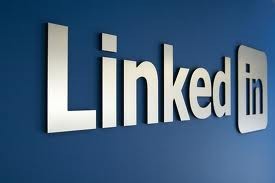 colleagues, former coworkers and company representatives. Setting up a profile on LinkedIn can be an excellent way to network your way into a great new job.
If you have not yet set up a profile on Linkedln, doing so can help you connect with the very companies you most want to work for. Setting up a polished and professional Linkedln profile is a great way to get noticed, but only if you take a smart and deliberate approach to the process.
Linkedln is a professional site and your profile should be equally professional. While posting those drunken party pics on Facebook may win you lots of new friends, doing the same thing on Linkedln would severely hurt your chances of getting a good job. LinkedIn is the place to post professional information, like your resume and a list of your past accomplishments.
After you have set up your basic LinkedIn profile, complete with information about the industries you have worked in and the positions you have held, it is time to start following the employers you want to target. One of the benefits of LinkedIn is that it gives you access to a wealth of infomiation about a myriad of companies. With just a few clicks, you can find out who to reach out to as you start your job search.
If you are seeking a job in IT, you can use LinkedIn to find the hiring manager in charge of that department. You can also choose to follow those decision makers and invite them to view your qualifications and reach out to you in return.
Avoid the temptation to reach out to every company in town. Instead use Linkedln to target your search and refine your networking skills. The beauty of Linkedln is that it allows you to reach out to the people most likely to need your skills. Targeting your search intelligently allows you to make the most of the time you spend on the site and increase your odds of getting the job you want.
It is also a good idea to search Linkedln for groups that include like minded individuals and those with similar skills. If you are a Novell expert or a Windows guru, joining a targeted group is the best way to network with those who share your passion and your skills. This type of targeted networking can really get results, especially if you have a skill that is in high demand.
Of course setting up your Linkedln profile is only the first step. Once you have that profile up and running you need to post information on a regular basis. Many new Linkedln users make the mistake of posting only requests for job leads. That can be a real turnoff to other users, so focus on providing links and information that those in your network will find interesting.
If you are an educator looking for a new teaching position, you might want to post links to new educational theories, or information on how private tutoring can boost test scores. If you are a project manager, you could post links to certification sites and information about how the Six Sigma process can help companies improve their processes.
For best results you should keep your posts short and to the point, and create new posts only when you have something interesting to say. It is tempting to flood your new network with posts several times a day, but keeping your comments to one or two a day is probably best. You should, however, strive to post at least once every couple of days. Looking for ways to reach out to your network of professionals is a great way to keep yourself top of mind as hiring managers and other decision makers stop by to see what is new in the world of Linkedln.
You might also like
Planning for Grad School
How to search for the best academic institution re your professional goals an...
---
Disclosure: This page generates income for authors based on affiliate relationships with our partners, including Amazon, Google and others.