Internet Safety – What to Do if You Suspect Your Child Is Involved With an Online Predator
by Kushal
It is important to act quickly and take the appropriate steps if you suspect your child is involved in a relationship with an online predator or other unsavory character.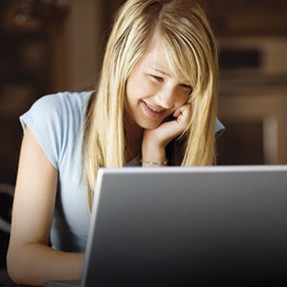 It is the worst nightmare of every parent. You suddenly discover that your child has been communicating online — or offline —with an Internet predator. This fear is all too real, and many parents have already lived through this real-life nightmare.
Some parents were lucky enough to catch the danger early, finding out the truth before the relationship had a chance to move from the online arena to real life. Others are not so lucky, only finding out that there was a problem when their child runs off with a person they met online.
As a parent, you owe it to yourself, your family and most importantly your child to be on alert for the early warning signs. Things like a sudden change in personality or excessive secrecy could indicate that your child has something to hide. If you suspect there may be a problem, it is important to not ignore those feelings Taking action promptly could save you, and your child, a world of heartache and even protect the life of your child.
If you suspect that your child may be involved in an inappropriate online relationship. it is important to take all the stepsyou can to find the truth, including the following.
Move the computer to a publicly accessible part of the house. Your child may wumble about the loss of privacy, but it is important to monitor all online activity.
Check the history on all computers to which your child has access. Also check the browsing history and call list on any smart phone your child uses.
Keep the lines of communication open with your child. Let your child know you are available to talk about anything. including difficult issues like sex and relationships.
Use the caller ID feature on your home phone to check the origin of any calls your child receives. Check any numbers you do not recognize, and ask your child about any contacts that appear to be inappropriate.
Install tracking software on your computer if you suspect a problem. There are programs that can be installed easily and used to stealthily monitor all web surfing and email use. You can even have the software email you screen shots showing exactly what your child is up to online.
Taking these steps can help you catch a potentially inappropriate relationship in its early stages, before it has had a chance to move from the online realm to the real world. Internet predation is a real problem, and pedophiles unfortunately find the Internet a powerful hunting wound. Being an active and involved parent is one of the most effective things you can do to keep your child safe online and off.
---
Disclosure: This page generates income for authors based on affiliate relationships with our partners, including Amazon, Google and others.