It's me! nightbear!
by nightbear
Sometimes its a misunderstood nickname. But really it is all about who I am. I'll share a little with you here.
It's me! nightbear!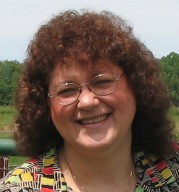 nightbear! AKA Susan Kaul
Why nightbear?
I have been nursing for more than 40 years. You name it, I've done it. My career has been fantastic and I loved most every minute of it. And except for one excessively long and agonizing year when I worked the day shift, I have always worked the night shift or the afternoon shift. But anyway you look at it, the night hours. I really hate the day shift. And that one year made me so sick, I didn't think I was going to survive. I've always said how much I love the day shift nurses because without them, I'd have to work it.
So that is where the "night" part of the nickname comes from.
I am an animal person. Seriously an animal person. I love all animals, except for the mosquito, I really don't have any use for it, but I do appreciate it feeds the bats, which I do like. So I guess I have to tolerate them, but other than that one tiny creature, I love and respect all the rest. I really love dogs, cats and birds, but wild animals are also very dear to me.
So that's where the animal part of the nickname comes from.
But why bear? That comes from my personality. I am extremely loyal. And I defend what is mine. And I love ferociously. All just like a bear. If I love someone, it is forever, unless they do something awful to me to hinder that love. But probably that wouldn't happen since I am very careful about who I choose to love. Maybe cautious would be a better word, And I will protect that person or animal with whatever it takes to keep them safe, just like a bear will.
Also I am part Cherokee Indian, and with my history, nightbear is my given name.
So that's me in a nutshell, nightbear, but call me Susan.
Does the nickname or Avatar you have chosen for yourself represent who you are?
I love being married
Marriage is really hard. If you are hoping for a perfect one like I have. First of all, it helps to marry your best friend. And then to stay head over heels in love with him, every single day.
If there is one key to happiness in a marriage, I have to say it is open honest love, that you share with him every day and communication with him...about everything, even the more difficult things. If you don't talk you'll kill the relationship. Seriously.
Jim is also a nurse, for almost 30 years. Before that he was a cop, yeah, weird I know. And before that he was a drug dog trainer and handler in the military. He was Army.
He is the nicest and most gentle man I've ever known, He sincerely cares about people and he is a wonderful nurse, friend, and husband. I could not love him more, even though I try every day to equal his wonderfulness... he always wins. He is special. I love him very much.
We just celebrated our 25th wedding anniversary this year, in fact, this month. It seems to have gone by in the blink of an eye. I can't wait for the next 25.
Some of my Favorite Squidoo Lenses
My Beloved Pets and favorite animal lenses
Squidoo is a wonderful place to create and commune
But if you plan to make some money, you need to learn from the experts - Have a look at these!
And Just to Bragg a Little (sssshhhh, don't tell)
These lenses got purple stars, it made me so happy
I am also on Hubpages, I am nightbear there too.
My first love is Squidoo, but hubpages has a thing or two to offer. Here are a few of my hubs.
Some of my other interests - My Blogs
Correen (Clouda9) introduced me to Zazzle and I love it!! I'm nightbear56 on Zazzle
All I need is more time or two of me, this is an example of my offerings.
Well that's who nightbear (Susan) is.
There are so many things I enjoy, my husband, my life, my nursing, my animals, my crafting, my knitting, reading and movies and I am sure a hundred more things. But I wanted you to know a little about me and as we get to know each other, you'll learn a lot more I'm sure. I'm glad you were able to stay and read.
Susan (nightbear)
---
Disclosure: This page generates income for authors based on affiliate relationships with our partners, including Amazon, Google and others.