Make Your Permanent Hair Straightening Treatment Last
Tips for making your hair relaxing treatment last longer.
So you have decided to permanently straighten your hair. You already know you are going to spend a good chunk of change to have this treatment done and that it takes hours to have done. With the demand for so much money and time involved for this process you may as well make it last as long as possible, right?
Here are some tips to help make the most of your permanent hair straightening treatment: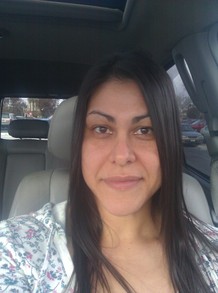 Aveda Smoothing Treatment (Thermal Re...
No Tucking
It's very important immediately following your treatment, that you do not tuck your hair behind your ears. I know it's so hard to do, especially when you get a section of hair that is tickling your face or falling in your face time and time again but just don't do it! A straightening treatment is already trying to break the natural protein bonds in your hair that naturally curl and bend; when you tuck the hair, you will end up creating kinks and bends in the hair (which are already natural for the hair to do) which could end up causing a permanent kink or bend in the hair. This will look really odd if the rest of your hair is sleek and straight and then you have one section with a mind of its own. If you do happen to have a section that kinks or bends, it's not the end of the world, you'll just have to whip out your hair flat iron and go over that section to bring back smooth results to match the rest of your hair.
No Ponytails
For the same reasons as above, during your straightening treatment (meaning the 3 days that follow in which you cannot wash your hair) do not wear your hair up in a ponytail. Hair should be worn in the same style as you left the salon or as close as possible. If you had a side part during the treatment, continue to wear your hair in the side part style over the next few days too. Once the treatment is complete and you are finally able to wash the hair (about 3 days after) then it is ok to start wearing your hair in a ponytail.
No Sweating
Ok, this one seems like a rather dumb rule; especially if you don't sweat very much. This pretty much means no exercise and don't go lying out in the sun on a hot day which is going to cause your head to sweat. Any moisture during your treatment can cause the hair to want to frizz up and return its natural curly-self. So no gym, no working out, no exercise, no sun bathing for the 3 days following your initial treatment.
Re-flat Iron
After you have slept and you wake to get ready the next day, brush your hair starting at the ends of your hair and making your way up towards the roots. Then touch up the hair with your favorite flat iron to help the protein bonds to stick to the new bond structure of being straight permanently.
---
Disclosure: This page generates income for authors based on affiliate relationships with our partners, including Amazon, Google and others.