Milk Frothers for Cappuccino and More
by KellydeBorda
Find out about milk frothers and how to choose the right one for your needs.
What is a Milk Frother?
And How Do You Know Which Is Right for You?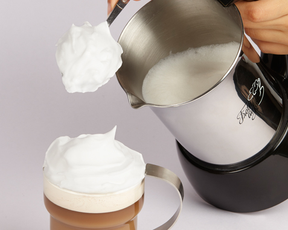 There was a time when I had no idea what a milk frother was. But you see, I'm a cappuccino addict. I used to be hooked on Starbucks and had to get my fix every day! But you can imagine how expensive that got before long - especially as I moved up into the "Venti"! 
So I did what any self respecting coffee lover should do - I learned to make it at home for myself. And that's when I learned to love the milk frother. 
A milk frother is used to turn regular milk into the creamy, thick milk that you see being used in your favorite coffeeshops. There are several different kinds of frothers, although most people choose from a manual pump frother, a wand frother, a steam frother, or an automatic frother. 
If you're currently in the market and want to know which kind of frother is best for you, read on! I'm going to fill you in on the information you need to make the best decision in buying your very own milk frother. 
Hand Held and Manual Milk Frothers
Inexpensive and Easy to Use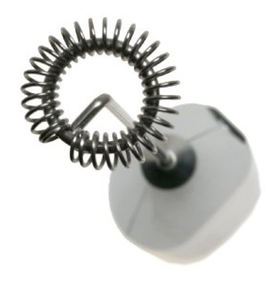 These two types of milk frothers are the least expensive. 
Hand held milk frothers look like those little blender wands that you can use to make smoothies - the only difference is that frothers have and aerator tip that works to really whip milk up to a foamy froth that's delicious on coffee or hot chocolate. They work pretty well - but their biggest con is that they are battery powered. When the battery starts running low, you can find that you don't get as nice of a foam as when you're at full power. And if you're like me, i can never find a new battery when I need one! 
Manual milk frothers consist of a jug that you pour the milk into and a pump that is used to manual froth the milk. Usually, the pump is connected to the lid of the jug. Manual frothers also work pretty well and are a great option if you're looking for something low cost and simple. 
Choose from These Hand Held and Manual Milk Frothers
Steam Frothing or Automatic Frothers
Which is Better?
Ok, that's a trick question - neither is really "better", it just boils down to what works best for your in your life.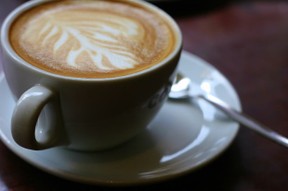 Steam frothing is the classic style of frothing milk. When you're in the coffeeshop and hear that familiar "hisssssssss" of steam, that's when they're frothing the milk for the foam in your cappuccino or latte. Steam frothers are usually a part of an expresso maker. There will be a steam wand which is lowered into the jar of milk. It shoots a pressurized stream of steam into the milk, aerating and heating it at the same time. Steaming milk in this fashion is something that takes a bit of practice - it's not something most people pick up the first try!  However, if you're a super coffee snob, this is definitely the frother for you - being able to perfectly steam froth a jar of milk is an impressive talent (especially if you combine it with some smoking latte art, as shown in the picture!)
On the other hand, you've got automatic frothers - which happen to be my favorite. I love that they're a "set it and forget it" kind of gadget; just pour the milk in and push a button, in a minute or so you've got perfectly frothed milk. What I really like is that you can use them for so much more than just making coffee - froth hot chocolate, for example, or froth cold milk to make a delicious whipped topping for desserts or fruit. Some newer models have spouts for adding flavored powder or syrup, opening the door to all kinds of experimentation! 
Choose From These Automatic Milk Frothers
Capresso frothPRO

The Capresso froth PRO produces perfectly frothed milk, steamed milk, perfect for cappuccinos, café lattes and delicious hot chocolates…automatically. Makes delicious hot or ...

Only $59.0
Froth Au Lait MINI Milk Frother

Froth Au Lait is proud to introduce the newest member in our family of frothers, the Froth Au Lait MINI. The all new MINI with its sleek, compact design and award winning ...

Only $79.99
Nespresso 3194-Us-Bk Aeroccino and Milk Frother

Nespresso 3194-us-bk aeroccino and milk frother-perfect milk froth in seconds. maximum capacity: 130 ml (for milk froth preparation), 240 ml (for hot milk preparation)

$74.99 $84.99
Froth Au Lait Gourmet Hot and Cold Frother

Froth Au Lait Gourmet Hot and Cold Frother.

Only $199.99
Nespresso Aeroccino Plus 3192

Nespresso Aeroccino Plus 3192. Uniquely designed to froth both hot and cold milk. The Aeroccino + is perfect for making light summer drinks such as an iced cappuccino or iced ...

Only $119.36
CBTL LM-145P Milk Frother, Black

Dual function produces heated milk or heated milk and froth.

Only $17.66
Look What You Can Do With Frothed Milk
This "latte art" is awesome - and tastes good too!
So Many Different Milk Frothers!
What kind of milk frother are you going to pick?
---
Disclosure: This page generates income for authors based on affiliate relationships with our partners, including Amazon, Google and others.