Are Online Spanish Courses the Best Way to Learn?
by KellydeBorda
Online Spanish courses are just one of the multitude of ways to learn Spanish. Is working with an online tutor the most effective way to learn?
Will An Online Spanish Course Prepare You Better for Speaking Spanish?
In my experience, yes!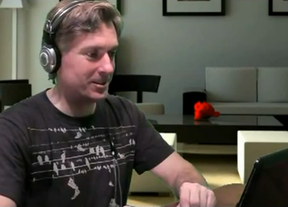 Online Spanish courses have been hailed as an effective way to learn Spanish - are they possibly the best way of learning Spanish?  
Over the years, there have been a multitude of learning methods brought forth for those who wish to learn Spanish.
First there were books, which are great for learning vocabulary and reading, but don't really help with pronunciation or listening skills. 
Next came cassettes - and later CDs - that you could listen to and repeat. These were pretty good too, but there wasn't much interaction and of course, no one to correct you if you were pronouncing something wrong. 
Later came computer programs. Some were advanced enough that you could speak into a microphone and they would tell you if your pronunciation was correct. But there was still something missing. 
That something was feedback from a partner or instructor. Books, CDs and DVDs just don't help you learn to have a natural conversation. While they're fine if you're just trying to learn the basics, they just don't give you the skills to go out in the world and talk to native speakers of the language. 

You can trust me on this one - I went through it when I moved to Peru. I had used books, CDs, DVDs - even watching TV and listening to music in Spanish in order to learn the language. What happened? I could repeat whole conversations from the CDs, I could even sing along with songs - but I couldn't hold a conversation! As soon as I was in a real conversation with a native speaker, I was lost! 
You see, when you're talking to the guy at the local bodega, he's not going to talk to you about "What is the time? Where is the train station?" and he's DEFINITELY not going to do it in the slow and measured voice that you find on your CDs! Real life conversations have a flow, and while you're busy translating one word in your head, the conversation has already gone off to a different topic. 
What I realized was that in order to learn to have a conversation, you need to practice with REAL conversations. And online Spanish courses like WebSpanish.com let you do that.

Are You Looking for Online Spanish Courses?
Then you're looking for WebSpanish.com!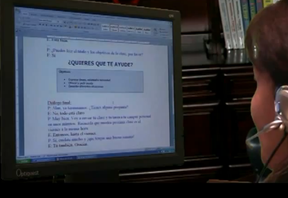 WebSpanish.com is an online Spanish course that has been teaching Spanish over the internet since 2005. Their comprehensive Spanish lesson courses work by teaming each student up with a tutor who is a native Spanish speaker. It doesn't matter if you're a beginner or a advanced student who just needs to brush up before traveling; the WebSpanish course covers six levels of Spanish language instruction so you'll get exactly the level of teaching that you need. Whether you're learning Spanish for travel, for your job or just for fun, your personal tutor will give just the right support to help you reach your goals. 
WebSpanish is convenient and fits YOUR schedule. No matter where you are, all you need to start your lessons is a computer, a headset and a broadband internet connection. You'll work together with your tutor in real time, one on one, using voice software and a virtual blackboard. This allows you and your tutor to converse while you're looking at the same material onscreen. 
With each lesson, you'll have the chance to practice real Spanish conversations with your tutor. And the WebSpanish teachers are experts - not only are they all native Spanish speakers, they are also fully qualified for teaching Spanish and are specially trained for teaching online. 
What do I like best about WebSpanish? Unlike books and CDs, you aren't just memorizing words and phrases and parroting them back - you're actually learning to have conversations with someone, one on one. In my opinion, the only better way of learning Spanish would be to actually move to another country to live! WebSpanish is the closest thing you can get to immersion learning without leaving your home. 
---
Disclosure: This page generates income for authors based on affiliate relationships with our partners, including Amazon, Google and others.