Miscarriage- what is involved?
by Mujjen
Millions of women experience a miscarriage in some form every year. Why does this happen and what are the signs?
Why do miscarriages happen?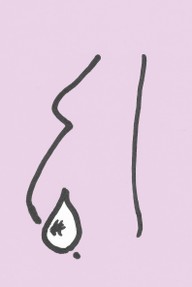 A miscarriage is an involuntarily interruption of a pregnancy before week 20 of gestation. Most miscarriages take place in the early weeks of pregnancy. In fact, many women will have a miscarriage without even noticing, just thinking the period is a bit late or unusually heavy.
The most common cause of early miscarriages is fetal abnormality. This means that something is wrong with the baby, usually a chromosomal problem. This is thought to be responsible for over half of all the miscarriages.
Other reasons can be:
uterine problem which does not allow the fertilized egg to get firmly implanted

unhealthy life-style of the parents (drugs, drinking, etc)

cervical weakness

hormonal problems

certain medicines

congenital heart disease

immune system disorders

 
Signs of miscarriage
You do not always notice if a miscarriage is about to take place, but there are a few things to look out for. 
Spotting or bleeding
Fever
Weight loss
Cramps or abdominal pains
Back pain
Vomiting 
These symptoms in themselves does not mean a miscarriage is inevitable. There could be other reasons behind these symptoms. The point is that it is important to keep an eye on your pregnancy, contacting your doctor if you have any doubts about anything. Some miscarriages can be prevented if detected in time, although most of the time this is not possible. Especially if you have had a miscarriage earlier do you need to be alert. The chances of recurrence increase every time it happens. 
To many people, sharing their experience with others, knowing that you are not alone, will help a lot in the process of grieving. Here you can read a personal experience, as well as finding links to forums and sites that can be of comfort: When pregnancy is not all bliss.
Little things that can have great meaning
Allow yourself to grieve
Learn how to cope
A Guide For Fathers: When A Baby Dies

This pocket sized book is for men who experience the death of their infant child -- whether it be miscarriage, stillbirth or early infant death. Meant to be a guide during the ...

Only $29.88
Grieving the Child I Never Knew

When the anticipation of your child's birth turns into the grief of miscarriage, tubal pregnancy, stillbirth, or early infant death, no words on earth can ease your loss. But ...

$5.26 $14.0
Empty Arms: Coping After Miscarriage, Stillbirth and Infant Death

Surviving the First Hours and Beyond Revised and updated! This classic book is one of the first given to newly bereaved parents to offer guidance in decision-making after ...

$12.95 $10.15
I Never Held You: Miscarriage, Grief, Healing and Recovery

I Never Held You speaks to the heart of women, their families and friends who have either lived through the pain & grief after miscarriage, or who want to better support ...

Only $12.99
Infant Death Awareness Day
October 15
Every year, parents and family around the world remember the children who have died during pregnancy or shortly after birth. This event takes place on October 15. Although most common in the US and Canada, it is spreading across the globe. In every country there are people who have the same experience, and sharing it with others can sometimes help a lot. In the evening, candles are lit in memory of all these children. The colors of the ribbon for this day are blue and pink. This is used in a number of objects, such as the one on the picture. (Picture Credit
)
 Infant Death Awareness Day 
Other articles on pregnancy
---
Disclosure: This page generates income for authors based on affiliate relationships with our partners, including Amazon, Google and others.