Musical Author - Michael Kunze
by chefkeem
Musical author Michael Kunze is the creator of the drama musical, a new genre of popular musical theatre now appearing on Broadway. Meet the man and his work on this page.
Michael Kunze - one of Europe's most successful lyricists and musical authors
Highlights of his life and career
Michael Kunze was born in Prague but grew up in Munich, Germany, where he studied history, law, and philosophy. His passionate interest in music, however, led to a career as a pop music lyricist. Within a few short years he became known as a "hit maker" in the German music scene, writing and producing for the biggest names on the European pop market: Julio Eglesias, Nana Mouskouri, Silver Convention (Grammy Award!), Sister Sledge, Udo Juergens, Gilbert Becaud...to name just a few.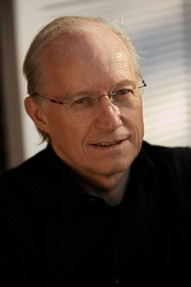 After a hiatus from the music scene--during which he wrote the international bestseller "Highroad To The Stake"--Michael pursued his passion for musical theatre. For a large part of the '80s, Kunze wrote the German librettos to many of the world's most popular musicals: Evita, A Chorus Line, Phantom of the Opera, Wicked, The Lion King, Little Shop of Horrors, Into the Woods, Sunset Boulevard, Cats, Follies, Mamma Mia!, and several more.  
A Musical Author Finds His Own Voice
For his first original drama musical, Michael chose the story of Empress Elisabeth of Austria. His long-time collaborator from the '70s pop era, Sylvester Levay, composed the musical score. The show opened in September 1992 at the Viennese Theater and der Wien. From there it embarked on a 3-year run to sold-out houses with record attendances. New productions were subsequently developed in Hungary, Russia, Finland, Sweden, Holland, Germany and Japan.
Dance of the Vampires
In collaboration with Roman Polanski (director) and Jim Steinmann (music), Kunze wrote his first English libretto for this fun musical about love and mayhem in Transsylvania. In 1997, a German version premiered in Vienna and quickly became an international hit musical.
Mozart!
Mozart's life as a drama musical opened in Vienna (1999) and continued on to play in Sweden, Germany, Hungary, Japan and Korea.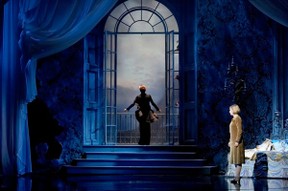 Rebecca
A musical author's dream: Daphne du Maurier's novel about romance, intrigue, obsession and true love at the Cornish Estate Manderley. 
REBECCA opened in 2006 in Vienna, and it continues to play across Europe and Japan. A Broadway premiere of REBECCA The Musical is scheduled for April 22, 2012.
Marie Antoinette
This drama musical about the beautiful French Queen during the trying times of the French Revolution was first shown in Tokyo's prestigious Imperial Theater (2006) before it opened to the German audiences in 2009.
___________________________________________________________________________
In addition, Michael Kunze wrote the opera "Raoul" (music by Gershon Kingsley), and the pop oratorio "The Ten Commandments" (music by Dieter Falk; cast of 2,555!).
___________________________________________________________________________
Excerpt from the musical ELISABETH...
with English subtitles
More info on Michael Kunze and his works...
What Is A Drama Musical?
Our musical author explains...
---
Disclosure: This page generates income for authors based on affiliate relationships with our partners, including Amazon, Google and others.