National Geographic Photography
by Michey
We grow up with National Geographic. Do you know that AllPosters, have an entire collection "National Geographic Photography" Posters ready for you to print, enjoy, educate kids.
National Geographic Poster Collection
Very educational indeed!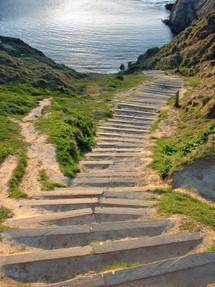 I grew up with National Geographic. As an adult I continue to love NG, educate myself with it, admire the quality of National Geographic Photography, on the spot reports, and the great talent of their reporters... sometime they put themselves in danger just to give us an accurate image or event.
I find out about world places I don't know that even exist, I learn a lot about people, global  problems, poverty, innovations, arts and artists... it is a long list but in a nut shell...
National Geographic is oriented toward humanity in general: people life, education, makes our life better, and this is why it is so educative and precious.
The NG Magasine contains articles about geography, world history, culture, popular science, current events and photography of places and things all over the world.

It was a great surprise for me to discover that AllPosters has a category "National Geographic Collection".
I give you some examples here to make my point.
National Geographic History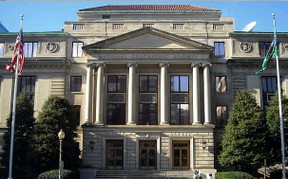 The National Geographic Society started on January, 1888 as a club of academics and wealthy people interested in travel. The aim was to increase and distribute the geographical knowledge by promoting the conservation of the worlds cultural, historical, and natural resources.
In the picture you see the building of National Geographic in Washington DC.
Since then this Society increase in scope:
It published a NG Magasine in the same year
It helped sponsor many expeditions and research projects over the years
Programs by the National Geographic Society and  NG television specials are broadcast on television
Awards -The Hubbard Medal is awarded by the NG Society for distinction in exploration, discovery, and research 
The National Geographic Magazine:
It was published its first issue in October 1888
Since then it has had 12 monthly issues per year, plus on rare occasions, special issues of the magazine are created
It is currently published in 32 language editions
It has more than fifty million readers monthly
The AllPosters Subcategory for National Geographic
You can find all sub-categories on this link:
National Geographic Collection
You can find more then 14,000 items on the following sub-category:
Animals
Architecture
Artifacts
Floral / Botanical
Food / Beverage
Fossils
Landscape
People  
Photographers 
Regions 
Transportation
Best of National Geographic
National Geographic Favorites
and more...
The benefit of having National Geographic Posters:
We can educate our kids decorating their room with them
Home schooling moms can use them on learning process
Teachers can post then in class rooms
Helps educate ourselves for special traveling
Helps learn geography and history
Use them as Art decorations at home, offices, and schools
The quality of pictures are the best possible
and more...
The learning never stops for both kids and adults with National Geographic articles, pictures, maps, posters; they are very useful tools.
My grandson has a huge map on his wall.
---
Disclosure: This page generates income for authors based on affiliate relationships with our partners, including Amazon, Google and others.