Our Nation Remembers 9/11
by Michey
Ten years later we remember 9/11, the sorrow and grief for the tragic lost of 3000 innocent people.
Ten Years Later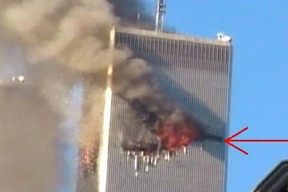 World Trade Center in words of its Chief Architect  Minoru Yamasaki:
"I feel this way about it.
World Trade Center  means world peace and consequently the Word Trade Center buildings in New York... have a bigger purpose than just to provide room for tenants.
The Word Trade Center is a living symbol of man's dedication to world peace... beyond the  compelling need to make this a monumemt to world piece, the Word Trade Center should, because of its importance, become a representation of man's belief in humanity, his need for individual dignity, his belief in the cooperation of men, and through cooperation, his ability to find greatness".
What a beautiful vision, what a deep belief in humanity... Minoru Yamasaki you are not only a great Architect, you are a precious visionary and a great human being!
Thank you for the bottom on my heart!
Minoru Yamasaki was the son of two Japanese immigrants, born in Seattle Washington in 1912 he worked with a large design firm in Detroit. Prior to WTC he designed the Education Center at Wayne State University in Detroit.

Create the Country's Financial Capital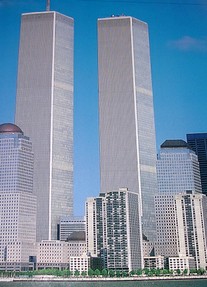 The dream started with the vision of Alexander Hamilton - the New York  had been dedicated to the profit since the Dutch first arrived who preferred to make money vs. politics.
After the War New York became country's first capital, in part for Hamilton's lobbying effort, but other congress leaders, T. Jefferson in particular, and President Washington wanted a capital closer to their native Virginia. They got their wish!
Hamilton, who was a layer, a member of Continental Congress, and a founding director of Bank of New York, concentrate on his vision to make New York the  Financial Capital.
The New York Stock Exchange started when a group of merchant's bankers and securities traders gathered on Wall Street in 1792 to establish rules for buying/selling of stocks and bonds.
The Hamilton'c help was instrumental, but New York became the world's most important trading city in 1825. The main event was the Erie Canal which practical united Chicago with New York, that produced more lucrative businesses to New York and its development as a main Port.
The next contribution at the boom in lower Manhattan was the fortune of Cornelius Vanderbilt, in 1980 the tall buildings on Wall Street was the center of financial activities.
The 1920 was the pick of construction of tall skyscraper; it was a necessity to develpe on vertical as the land was so small, so horizontal building was limited and saturated.
In 1960 David Rockefeller presented the first plan for what suppose to be World Trade Center. It was a combination of offices and hotel building  along East River, next to South Street Seaport.
Monumental constructions were possible by bringing the Port Authority on board:
New Jersey was united with Manhattan via George Washington Bridge, Lincoln Tunnel
Triborough Bridge, Verrazano Bridge, Throgs Neck Bridge, Brooklyn Bridge united different NY boroughs (Queens, Bronx, Brooklyn, Statem Island)  with Manhattan
The plan for World Trade Center... it was a fight of the architectural giants... and the winner was Minoru Yamasaki.
The Construction of World Trade Center
And the Distruction of WTC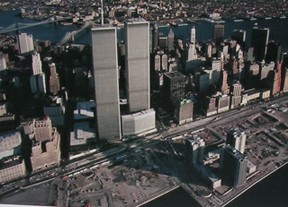 Minoru Yamasaki presented his final design in early 1964, the plan covered only Sixteen acres.
His solution accommodated office space for 50,000 workers, and created comfort for additional 80,000 daily visitors.
The project was considered a miracle of engineering, Yamasaki worked with his staff (14 architects), and the best engineers: l. Robertson, Helle, Jackson (sorry, I don't have a complete list of them).
The engineers incorporated the best technical innovation of that time:
A sophisticated telecommunications system including video available through a fiber-0ptic and cable optic network
International mail and other business services was received  instantaneously - now is common, in 1964 was a major breakthrough
60,000 kilowatt hours of electricity was delivered every day
Its airconditioning system delivered 400,000 tons of fresh cool air each day
and more...
The official dedication of World Trade Center, the two 110 story towers, was done on April 4th 1973 in the lobby of the north Tower, in the presence of NY's Governor Nelson Rockefeller.
The main atractions:
the Observation Deck which had a 360-degree panorama, including the rest off Manhattan, the dramatic harbor view
The "Windows on the World" a fancy restaurant on the 107th floor of the North Towers
Down below street level on the concourse was the Mall of WTC, 427,000 square feet retail space
In the middle on the Mall, was a bank of escalators leading to the PATH station for commuter service with New Jersey, and connections to NY Subway system
On 11 September 2001 this beautiful work was destroyed forever, but we will never forget!
Please, watch the American Family Associated's video and stay a minute silent in front of the "Ghost Of Terror" picture.
I also provide for you a link to a great post created by Dianne, as it represents  the work of love:
USS New York
Video Created by American Family Associated
"Ten Years Later: A Nation Remembers 9/11"
We Honor World Trade Center
The Ghost Of Terror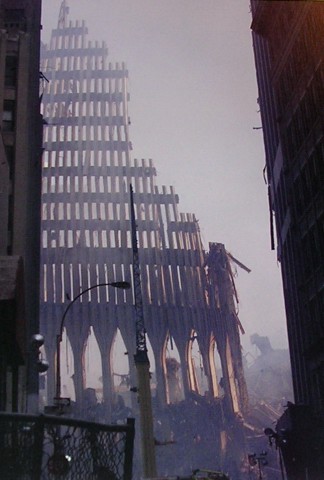 The Ghost of Terror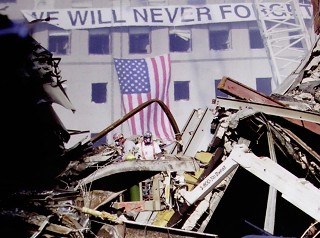 We will never forget
You might also like
Patriotism
In the United States, July 4th is Independence Day, celebrated in the entire ...
Are You an American Patriot?
What makes an American a patriot, believing in the pledge of allegiance, in g...
---
Disclosure: This page generates income for authors based on affiliate relationships with our partners, including Amazon, Google and others.