Paralegal Certification - Do YOU need it?
by RachZ
If you are considering becoming a paralegal or are working in that capacity already have you taken your paralegal certification?
Can You Get A Job as A Legal Assistant or Paralegal Without Certification?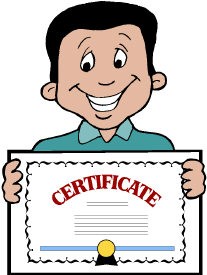 Can you get a job as a legal assistant without the paralegal certification?  Yes it is possible but difficult.  There are few firms willing to train their paralegals on the job as it is seen as being too expensive. Some attorneys like to train in new staff to become legal assistants as they will then follow the attorneys exact method of working but most prefer to employ those who have already passed their certification exams.

Profit margins matter more than ever in law firms as well as other corporate entities. Certified paralegals are seen to require less training than legal assistants who have yet to pass any formal exams. Certification seems to suggest that staff members will start contributing positively to the bottom line quicker. Managers are keen to keep their staff training costs to a minimum. Most employers are looking for a combination of relevant work experience and the right certification.
If you have already completed an ABA approved paralegal training program and know which law firm you want to work at, then ask them which certification they would prefer.  Don't just assume it will be the National Association of Legal Assistants.  On the other hand if you haven't a clue where you want to work or you are based in California, take the NALA exams. In California it is also worth sitting your CAS (California Advanced Specialist) exam too.
Some Good Presents For Paralegals
or those considering this career!
American Bar Association Definition Of A Paralegal
Here's the ABA definition of legal assistant/paralegal:

"A legal assistant or paralegal is a person, qualified by education, training or work experience who is employed or retained by a lawyer, law office, corporation, governmental agency or other entity and who performs specifically delegated substantive legal work for which a lawyer is responsible."

So unless your job role meets the above definition you are not working as a paralegal and in some states you are prohibited from describing yourself as one.
Which Paralegal Certification Should You Look At?
There are various paralegal certifications available. The NALA exams are probably the most popular both with students and employers. This exam will take you two days and you must pass both days to gain your certification. Some students prefer to sit the National Federation of Paralegal Associations PACE exam. If you have been working as a paralegal for a while you could consider this four hour exam.

All associations that offer paralegal certification will expect you to continue with your studies and to meet ongoing continuous learning requirements. The law is constantly evolving either through legislative changes or via case law. It is your job to stay on top of any changes. You shouldn't find it hard to find sufficient study material to complete the number of hours of continuing education required by your certifying body. Don't waste your time trying to succeed as a paralegal without getting your certification.

Updated: 11/22/2011, RachZ
---
Disclosure: This page generates income for authors based on affiliate relationships with our partners, including Amazon, Google and others.