Best Picture Book Reviews
by tandemonimom
Are you looking for a great picture book? These are my personal favorites, complete with book reviews. I hope you love these books as much as my children and I do!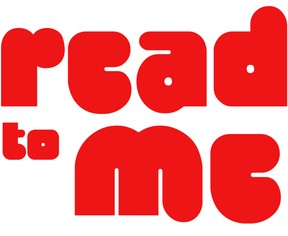 What Makes a Picture Book Great?
The best picture books are as much fun for an adult to read as for a child.
What makes a great picture book? Well, if you enjoy reading at all (and we assume, since you're looking for picture books to read to your child, that you do enjoy reading) then the measure is pretty easy: if it is a book you enjoy reading aloud, even multiple times, without wanting to dig the author up from the grave and beat him over the head with his own shinbone (with grateful thanks to Mark Twain for that imagery), then it's a good picture book.
In other words, the things that make a book good for children to read and enjoy are pretty much the same things that make a book good for more mature readers to read and enjoy. Now, we're not suggesting that if your kids are out, you'll want to curl up with a big pile of great picture books and a mug of hot cocoa on a rainy day and read them by yourself; but still, the principle holds. Good books can be enjoyed across a wide age range. If it is not a book you enjoy reading out loud, then it is probably not a good book ... and why would you want to be reading substandard literature to your child anyway? Remember, you are shaping their taste in books as you read to them! So choose wisely.
"A children's story that can only be enjoyed by children
is not a good children's story in the slightest."
~ C.S. Lewis
This Page's Organization
Where possible I'll sort the books into narrower categories (counting books, alphabet books, etc) but sometimes, to paraphrase Freud, a book is just a book. Great picture books that can't be otherwise sorted into a category will be under the category "Best Picture Books" but that should never be construed to mean the books in the narrower categories are not just as good!
ALL the books on this page are personal favorites of mine! It's a small list to start with but I hope to add a couple of favorites each week, so check back! Click on each link below to take you to the full review for that book. Happy reading!
Keep this reminder where you'll see it!
ALL the books on this page are personal favorites of mine!
Click on any title to read my review!
Best Toddler Books
Many ages will enjoy these, because they are great books, but they are especially appropriate for the very young.
Best Counting Books
All of these counting books are ALSO great picture books, or they would not be on this list!
Best Books Addressing Specific Issues
About Your Reviewer
Who am I, and how do I choose good books?
I am the mother of four children myself, and we homeschool, so my family has gone through more than its share of picture books. Here I am sharing some of my personal favorites with you, in hopes that you and your children will enjoy them as much as I did with my children.
Something you ought to know about me: I am a true bibliophile so I will recommend my favorites regardless of whether they are currently available new or not. In some cases, you might have to look for a used copy, but I promise you: they are all so very worth it!
iRead t-shirt for bookworms!
Book bags for book lovers!
---
Disclosure: This page generates income for authors based on affiliate relationships with our partners, including Amazon, Google and others.