Royal Scandal Edward VII and Baccarat Cheating Scandal
by wcascade40
Prince of Edward was involved in a house party where cheating was suspected. He wasn't involved but the scandal didn't help his already low reputation.
QUEEN VICTORIA'S SCANDALOUS SON
King Edward VII has a long wait to become king. Queen Victoria rules for over 60 years and she did not give her son any constructive work. This was probably because she considered him a frivolous, pleasure-seeking playboy. Which to be far, he was, he really was.
Edward has several mistresses, was well known in Parisian brothels and was involved in several scandals. A couple of times Edward had to give evidence in court, much to the chagrin of his mother. One court case involved cheating at cards and libel.
TRANBY CROFT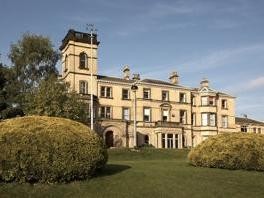 TRANBY CROFT
HOUSEPARTY IN 1890
Since Edward had no actual job when he was Prince of Wales and was popular with English nobility, he often went on house parties in the English countryside. Noble families competed to entertain Edward and sometimes his wife. But Edward usually had a mistress and she often accompanied him to these country visits.
One such house party took place at the home of Arthur Wilson, Tranby Croft. Daisy, Countess of Warwick, Edward's current mistress was part of the houseparty, Edward's wife was not. Edward while he was still Prince of Wales stayed at the estate to attend the local races. To pass the time, the guests played Baccarat every night. William Gordon-Cumming, one of the guests ,was observed cheating at cards 2 nights running. Wilson consulted the Prince and other guests and they confronted the suspected cheater.
CHEATER CAUGHT
Gordon-Cumming strongly denied that he ever cheated, but under pressure from Wilson he signed a letter admitting he cheated. The letter was supposed used as insurance that Gordon-Cumming will never play cards again. The only way this would work is if everyone kept quiet about it. But someone talked and soon all of society knew about the cheating.
Gordon-Cumming was shunned by society and feared he would be court-martialled. So to protect himself, he sued some members of the house party for libel. Edward was not sued ,but he was called as a witness. Gordon-Cumming ultimately lost his case and was banished from society.
AFTER THE SCANDAL
It was never determined who had gossiped about the letter, but the general consensus was either Edward or his mistress was the one with the big mouth. Edward was an innocent party to the matter, but the scandal did real damage to his reputation. Baccarat was considered a rakish card game, not fit for decent people. Edward also was away without his wife, which shocked middle class society. The prince was seen as frivolous, wasting his time with unsuitable company.
But of course, Edward had little else to do, his mother, Queen Victoria, never gave him anything useful to do. Edward would have more mistresses and get involved in more scandal for the rest of his life. However, he did turn out to be a pretty good king, if not a good husband.
---
Disclosure: This page generates income for authors based on affiliate relationships with our partners, including Amazon, Google and others.