Selling Photos Online
The Complete Guide to stock photography and selling photos online. Learn how to make money online with your photography and shine on the best microstock agencies.
It's now easier than ever to earn money from your photos by selling them online via microstock agnecies or stock photography sites such as Shutterstock, Fotolia, Dreamstime and iStockPhoto. A lot of stock photographers are making a decent living by exposing their portfolios online and stock photography business is growing and developing really fast.
If you are a stock photographer (or just a photographer for now) and if you want to make some real money online with your photography you can use this guide to find out how to do it. Off course you have to put a lot of work into it if you're portfolio isn't big yet and you have to learn some basic facts and tips about stock photography and microstock agencies where you will sell these photos.I made this complete guide to stock photography to gather all the most important information and tips for stock photographers on one page and share the most important things that I've learned since I've started with stock photography and uploaded my first photo.
In this guide to stock photography you can find out what shooting stock photos is all about. You can find out which are key factors for good and acceptable stock photos, check out the list of the best microstock agencies and find out their pros and cons. I won't lie to you, it's not a "get rich quick" system and you'll need to put a lot of work into it. But if you're passionate about photography and if you would like to turn your photos into cash than it's worth it!
What is Stock Photography
definition of stock photography on Wikipedia
Stock photography
is the supply of photographs licensed for specific uses. It is used to fulfill the needs of creative assignments instead of hiring a photographer. Today, stock images can be presented in searchable online databases. They can be purchased and delivered online. Often, ...
Good Stock Photographs
how to take good stock photos and be accepted by microstock agencies
Firstly, you must know how to take good stock photographs. For those who haven't heard what stock photography is you can check out the description of stock photography on Wikipedia article above. There are many books that will help you to learn how to take good stock photos and help you to learn the basics of marketing and promotion to increse sales of your stock portfolio. Also note that you'll need good DSLR camera and some basic studio and camera equipment in order to take high quality photos that microstock agencies will accept. If you want to check out the best gear, cameras and resources for stock photography please visit my Stock Photography Store and find out the best products for stock photographers. Find the best deals and build your own little stock photography studio!
No digital noise
Most micro stock agencies rank each photo based on it's overall quality and potential for salability. Make sure your photos are clear, well composed and most importantly totaly free of digital noise caused by high iso, underexposure, long exposures and over-processing.
No snapshots or tourist-like photos
Don't think that you'll earn lots of money by selling your snapshots or tourist-like photos. Most of the micro stock agencies don't even accept these kind of photos. This is not a get rich quick scheme. Your photos must be commercially in demand and highly usable for future use or designers. You can take a look at the most popular files once you've signed up to an agency to get an idea of what is selling. If you want to get real with stock photography you need to do a lot of research and put a lot of work into this business!
No logos and copyrighted material
When you're submitting photos to the these agencies, make sure they don't have any company logos, trademarks, third-party images and brands on them. This is strictly prohibited so don't even bother uploading these kind of photos because they will surely be rejected!
Ask your model to sign a model release
Unless if you're submitting editorial images, you must provide a model release for any recognizable person in your image. Each agency has its own standard model release form that you have to fill in and send along with each image containing a recognizable person. Each agency provide printable model releases so you can easily pass them to your models and send them to the agency. Once the model release is signed you can work with this model in the future without sending a release for each photo.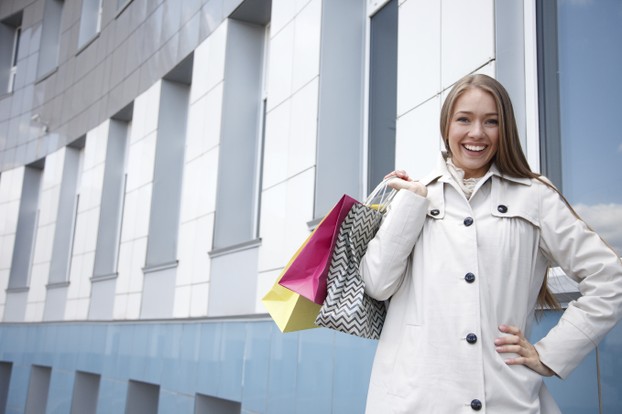 Example of a quality stock photo
Choosing The Right Photo Agency
Ok, there are many different stock photography sites and new are evolving every now and then. Each of them have different standards and requirements and each of them have different levels of traffic and reputation. So which agencies to trust and work with to actually sell some stock photos online. All of them offer the upload option, affiliate programs and some other features but not all of them can actually bring you some real statistics and sales. How to find the right microstock agencies for your portfolio.
Do some research! You know how your photos look like, now check out some others. Go to different stock photography sites to see what sells best, check out their terms and check out their rankings and traffic. Are their photos on the same level of quality as yours? How many photographers are members of this site? Check out the ratio between views and sales on some photos and you'll see if the site is selling or just exposing. Than you'll see which sites to focus on and work on. But to be sure you can check out the list of top 10 stock photography sites below. I made this list based on my experiences and recommendations by thousands of stock photographers all over the world.
Top 10 Stock Photography Agencies
But different agencies have different standards and requirements before they accept your photos. Some are very easy to get feature on and some requires a lot of work, patience and learnings before they'll accept your stock photos. ShutterStock and iStockPhoto are known to be the most strict misrostock sites and CanStockPhoto will accept almost every quality photo you'll upload. But higher standards lead to better quality of the site and more costumers trusts agencies with high quality standards. So you should always focus on those agencies who won't accept every single photo you upload.
Categorizing & Keywording
Appropriate categories and good keywords are two main ingredients for many sales and well expose stock photography portfolio. Like SEO in blogging you need to be found in these huge archives of photos and information. Choose the right categories that describe your photos best and be sure to take some time when dealing with keywords. Keywords are surely the most important part of your work with micro stock agencies because there are literally millions of photos already uploaded to these sites and you need to tag your photos best in order to be found in these huge databases. Don't spam but try to leave as much keywords as possible that are related to your photos. Good tip: check out other photos similar to yours and see what others are doing. Which tags do they enter? Which categories? Implement this research in your own portfolio.
Here's a neat online keywording tool to help stock photographers keywording their images with high quality keywords.
Uploading
Most micro stock agencies offer three ways to upload your photos. The most common one is using the web upload form. Then you have the ActiveX/Java uploading system. The last one is via FTP (File Transfer Protocol) software which I think is the easiest way of uploading your photos.
To be able to transfer your photos via FTP you will need an FTP Client such as CuteFTP and FileZilla for Windows users or Cyberduck for Mac users.
Top 10 Microstock Agencies
Top 10 Stock Photography Sites
Here is a list of top 10 stock photography sites. This list is made based on recommendations and experiences of thousands of stock photographers all over the world so you will really save some time if you check out these sites instead of searching for stock sites in Google.
1.ShutterStock
2. iStockPhoto
3. 123RF
5. DreamsTime
6. Fotolia
7. Pixmac
Stock Photography Resources
useful and interesting links about stock photography
Stock Photo Expert
Learn to take highly profitable stock photographs with ease. A program geared at teaching photographers the art of stock photos and how to become an expert at it.
Top 10 Digital SLR Cameras 2011
Here you can find the best selling digital SLR cameras for 2011. If you want to make high quality professional photos you should use a professional digital camera that will give you the results you want in order to make high quality photos for stock photography or for your personal projects.
Top 10 Microstock Sites
In this list you can find top 10 stock photography sites and microstock agencies that will surely make you a lot of money with your stock photography.
Underwater Photography
Underwater photography is the process of taking photographs while under water. It is usually done while scuba diving, but can be done while snorkeling or swimming.
Make Money with iStockPhoto
iStockphoto is a marketplace for stock images, videos and audio tracks, with a file downloaded somewhere in the world every second
Sell Your Photos with DreamsTime
DreamsTime is a marketplace for stock images and a great opportunity for stock photographers to make money online by selling their stock photos
Make Money with ShutterStock
Make your creativity shine at Shutterstock and watch your earnings grow. Get your work seen by the high-volume buyers who prefer Shutterstock.
Food Photography
Food stock photos are great for menus, magazines, blogs, websites and designers that work on food related designs and topics.
Do you make money online with stock photography?
Related Articles
more articles about stock photography
Cool Merch for Photographers
---
Disclosure: This page generates income for authors based on affiliate relationships with our partners, including Amazon, Google and others.