The Road to Key West-a Book Review
by bobsimpson
The Road to Key West is an adventurous/humorous sojourn that cavorts its way through the 1970s Caribbean, from Key West and the Bahamas, to Cuba and Central America.
The Road to Key West
A Caribbean Adventure Novel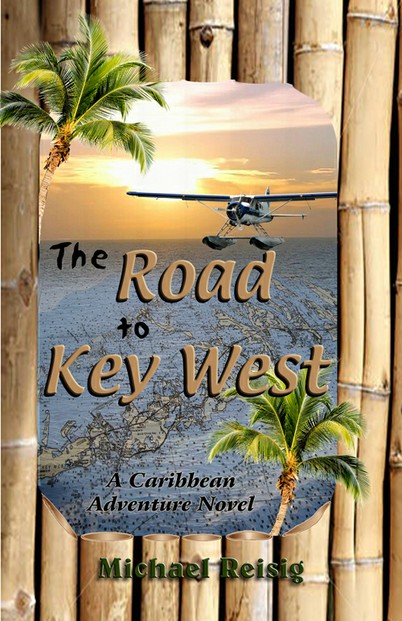 The Road to Key West
The Road to Key West
Best-selling author Michael Reisig's The Road to Key West is a rousing, rollicking tale of South Florida and the Caribbean in the tumultuous 1970's.
I was there in Key West in the 1970's. This book brings back warm memories of dear friends, hard working folks, lazy folks, bizarre characters, street people, musicians, writers, artists, and descendants of pirates. Michael Reisig just keeps getting better and better. 

In The Road to Key West, Reisig has managed to combine his propensities for action-adventure and laugh out loud humor, producing a collage of outrageous characters and situations that tumble along in perpetual motion. Yet, between the lines you will find succinct insight on human nature and relationships, and poignant descriptions of the Caribbean, all pasted into a smoothly flowing narrative by the lead character, Kansas T. Stamps.

In August of 1971, Kansas Stamps and Will Bell set out to become nothing more than commercial divers in the Florida Keys, but adventure, or misadventure, seems to dog them at every turn. They encounter a parade of bizarre characters, part-time pirates and heartless larcenists, Voodoo Bokors, a wacky Jamaican soothsayer, and a dusting of drug smugglers. Adding more spice to this Caribbean brew is a complicated romance, a lost Spanish treasure, and a pre-Antediluvian artifact created by a distant congregation who truly understood the term, "Pyramid Power."

It's obvious that Reisig is drawing on his extensive writing experience and background as a diver and private aircraft pilot on Big Pine Key in the chain of southwest bound Florida Keys where he lived for over 25 years. Just how much is truth and how much is fiction, Reisig is not willing to divulge.

"This is a fictional novel, but within most fiction tales are pieces of the person who writes them," Reisig explained. "That's more accurate with this book than my previous books. Although many of the situations in this novel seem extraordinary, most of the concepts were borne from a gem of truth or experience – sometimes more than a gem. Of course there is a lot of pure fiction, particularly regarding a golden artifact from a pre-Antediluvian civilization, and the ensuing chase that surrounds it. Even then, some of the characters are composites of individuals I knew."

This book will warm your bones on a cold winter day and have you day dreaming of the 1970's Florida Keys. The Road to Key West will inspire you to go and make your own adventures and memories.

Visit Michael Reisig's website at www.michael-reisig.com for more on this author/adventurer. The Road to Key West and his other books can be found at Amazon.com.
---
Disclosure: This page generates income for authors based on affiliate relationships with our partners, including Amazon, Google and others.