What Christmas Card Says About You
Christmas cards are more than just pieces of paper with writing on it. It is a reflection of the person who is sending it. Find out what your card says about you!
A Card Can Say Alot
So you're probably getting ready to send out those Christmas cards.  If you're like me, then you probably haven't even picked out Christmas cards yet.  Before you rush to buy your Christmas cards or attempt to make your own, have you thought how your card may reflect you and your personality?  A card says much more than the message written in it.  The type of card you choose or the kind of card  you make is a reflection of you.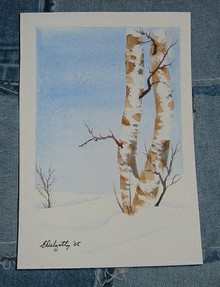 First and foremost, the type of card you pick is a clear reflection of you, where you are in life, and your overall outlook on life.  For example, I have a friend who always sends me these intricate cards that she hand paints… HAND PAINTS, herself.  She also fills in all the open spaces.  From her cards I can tell that she is sentimental, caring, and thoughtful.  On the other hand I have friends who send out cards that came in a pack of 250 cards from Sam's Club--without even bothering to write their own personal message besides the cliché "Merry Christmas!" with another cheesy one liner "I'm so glad you're my friend. XOXO."  The type of people who usually send these are people who have a tendency to be fake.  They send cards not because they are thinking of you or because they care, but because they think it is the right thing to do.  Or they are the type of people who are thinking of you but are just lazy. 
"This Will Do" Card 
The type of card people send can also be a great reflection of the person itself.  If the person repeatedly sends e-cards for important occasions, he or she may be either lazy, cheap, or have a sense of humor akin to a 10 year old.  Not to dish on e-cards, I love sending them randomly whenever I come across a funny one because I am someone with a sense humor of a 10 year old, but I would never send an e-card in place of a real card for important occasions such as birthdays and Christmases.  There's a time and a place for e-cards, and it isn't Christmas. 
The "Softspoken" Card
If a person picks out a very simple card, it reflects elegance, calmness, and maturity.  A simple card doesn't mean a boring card, but a rather sophisticated card.  I have noticed a trend that people who send elegant, simplistic cards are usually elegant and sophisticated in real life.  In an odd way, they dress and carry themselves in a proper and respectable manner.  It's not my cup of tea, but  hey I love being on the receiving end!
"Look at Me" Card
For people such as myself, I prefer the overly loud and flamboyant cards.  The louder the card, the flashier the card, the better.  My ideal card is one that can sing or have a voice recording, covered in sparkles, and has a pop out when you open it.  I realize that not everyone enjoys these cards as much as I do, but I enjoy giving them out to people because I know they will appreciate it as a part of my crazy character. 
"Im Going to Make You Laugh" Card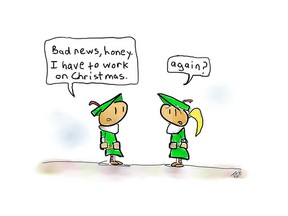 Often times, there are many humorous cards for occasions such as birthdays.  But humor is great for Christmas cards as well!  Christmas doesn't have to always be mushy gushy, have a religious undertone, or be deeply reflective…sometimes it can just be plain funny.  For those who end to send humorous cards even for "serious" holidays such as Christmas, you know that they are people with a good sense of humor and a positive outlook on life. 
This holiday season when you get cards in the mail, take some time to see what type of cards your friends and family tend to send and what it says about them!  You may be surprised by what you notice and discover. 
What type of Christmas card are you?
Send a Card and Some Yummies
---
Disclosure: This page generates income for authors based on affiliate relationships with our partners, including Amazon, Google and others.