What I Like About Wizzley
by Nina
Wizzley is quickly becoming one of my most favorite blogging platforms. Here are a few of the reasons why you should join Wizzley today.
Wizzley is one of my most favorite publishing platforms. It is fairly new but it has the features that make it on par with other similar platforms today. There are many other similar revenue sharing websites at the moment and this can make writers unsure of whether or not they should create an account with a particular site. When I checked out Wizzley though, I did not think twice about signing up and publishing articles on a variety of topics that I thought many readers will find useful.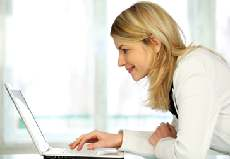 Woman Using a Laptop
Easy to Use
I love how easy it is to use Wizzley. You can add, remove and arrange modules with ease. There is a variety of modules which is a good thing as you will be able to include more information on your page. It is quite simple to use and this makes it ideal for blogging or writing newbies. I also like its simple interface. You will be able to start writing even without watching the tutorial because it is easy to understand. However, you should do so as it will be helpful.
Build Your Reputation Online
One of the advantages of Wizzley is that it will help your build your reputation online. Whether you are already an established blogger or a newbie, joining Wizzley is sure to help you increase your popularity online. It is a great way to promote your articles or perhaps to generate more traffic not only to your Wizzley pages but also to other blogs that you are running. If you are someone who is interested in SEO or search engine optimization, you will definitely do your pages an advantage by writing for Wizzley. The pages published on Wizzley are indexed by Google within 24 hours and there are times when it will only take a few hours for Google to index it. The reason for this is Wizzley's strict guideline on the article's quality.
Earn Money While Writing for Wizzley
You will be able to make money on Wizzley by publishing content. It is important to keep in mind though that it is not Wizzley that pays the writers. Instead, they earn money through Amazon, Allposters and Adsense referrals. It is necessary to have an Adsense account in order to start earning money. Wizzley uses its own impression system which means you share the impressions with it. You may also want to refer new members to the website. This is because you can earn an additional 10% impression when you get family and friends to sign up with Wizzley.
Updated: 12/06/2011, Nina
---
Disclosure: This page generates income for authors based on affiliate relationships with our partners, including Amazon, Google and others.