Wordpress Help
by Michey
Wordpress platform is well established now, but some professorial help to get better is still a need, so I present sources of knowledge written by successful bloggers
Wordpress Platform
Wordperss is a Content Management System (CMS) platform, a great system to organise, optimise, and monetize your websites.  
In general we use Wordpress platform to create Blogs.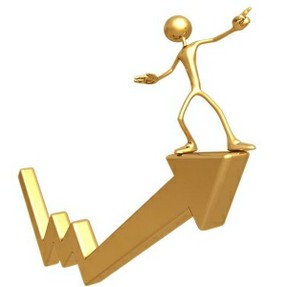 What is less known and used is the full functionality of a CMS. 
We can use Workpress to create:
Blogs, but also: 
Membership sites:

Teaching Clubs
Any type of e-courses
Business Clubs and Associations
Affiliations and Joint Ventures sites

On-line Stores 
Directory Sites
Just personal or business relationship Websites
In this post I present 2 books, the first one explains in detail a blueprint for each type of sites you can create with Wordpres.  So it is a real eye opener for the power of Wordpress as CMS.
The second one shoes you the benefits of Wordpress 3.1.
I also listed a couple of more Wordpress books to cover all the needs, but I really recommend the ones I comment on.
First Book
WordPress 3 Site Blueprints By Heather Wallace
Heather Wallace is an author, WordPress consultant, and a brilliant web developer who has been building a large variety of Websites and Blogs.  
She offers her consulting services on useful topics on WordPress
Installation
Customization
Troubleshooting, and more 
In this book she creates the blueprint for a variety of sites you can create using WordPress.
Each chapter is devoted to the design of a different site, you don't need to read the entire book, instead, you can pick and choose the blueprints you are interest in. In the same time you see all the possibilities, so it is a great book to learn, grow and maybe change your mind and dive in a diferent scenario which can be closer to your goals.
Heather presents 9 types of sites:
Migrating a Static site to WordPress 
Building a Community Portal 
Building an E-Commerce Website 
Building a Local Classified Ads Website 
Building a Consumer Review Website 
Building a Job Board Website 
Building a Micro blogging Website 
Building a Local Business Directory 
Building a Membership Website
In first appendix Heather presents several WordPress plug-ins that she feels may be of value for you.
In second appendix she provides a guide to installing WordPress Themes and plug-ins. 
She also shows you how to integrate bbPress, BuddyPress and WordPress to enable you to create a community portal site:
bbPress provides a forum component
BuddyPress enables users to interact in a facebook-like manner
In Summary:  I consider that this book contains a great deal of knowledge for all levers of bloggers, and website designers in general. 
The Second Book
Smashing Wordpress: Beyond the Blog By Thord Daniel Hedengren
Thord Daniel Hedengren is a professional web designer and developer who has created numerous Wordpress themes, developed plug-ins, he definitely put Wordpress to good use.
His book shows you how to utilize the power of the Wordpress platform, and provides creative tools to help you build Wordpress sites that go beyond the obvious. The second edition of the book has been updated for Wordpress 3.1+, which includes new and upgraded examples of cool Wordpress usage, such as
custom post types
the admin bar, and other useful new features
Thord Daniel Hedengren takes you beyond the blog and shows you how Wordpress can serve as a CMS, a photo gallery, and e-commerce site, and more.  
You will learn to:
Build beautiful Wordpress themes, including child themes
Create custom login forms and admin themes
Use to control content
Build plug-ins, including widget functionality
Use custom post types and custom taxonomies
Use post formats
Integrate Wordpress with the Social Media
Use conditional control elements
Integrate theme options
Build your Wordpress for SEO
In Summary: both books provide a great deal of knowledge but they are not for beginners, they are books teaching you to mastermind Wordpress. In the left column you can find books for beginners as well.
Which Book Is The Most Help For You?
You might also like
Start a Blog. Here's Why
By Mira at Wizzley. I've become a fan of blogging on Wordpress.com. Here's ab...
Setting Up Wordpress
The settings of Wordpress are important as they carry over many nuances, not ...
---
Disclosure: This page generates income for authors based on affiliate relationships with our partners, including Amazon, Google and others.