5 Classic Comedies From The Golden Age of Hollywood
by WiseFool
The phrase "they don't make 'em like they used to" is overused, but when it comes to these classic comic films, truer words were never spoken.
The Fundamental Things Apply...As Time Goes By
Why have some old movies got such longevity?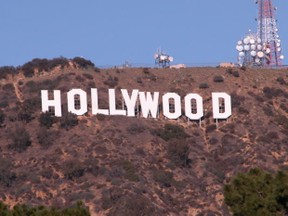 We all have a tendency to look back on the past with nostalgic, rose-tinted spectacles…even if we weren't there. And the success of the French movie The Artist has created an affection for those days of early film.
Of course, this reflective view isn't always accurate. However, I think, for most of us, 'old' movies hold a charm that simply isn't present in modern films. The vast majority of modern movies will be long forgetten in 50 years time. Classic movies, especially comedies, are some of my all time favourites.
The five classic comedies below, are not silent movies like The Artist. Instead, they're from the golden age of Hollywood; a period which spanned from the advent of the 'talkies' in the 1920s to the early 1960s.
They range from screwball and slapstick to more sinister comedy - but all of them are very, very funny.
5. Arsenic and Old Lace (1944)
"People wouldn't understand. He wouldn't understand. What I mean is...Well...This is developing into a very bad habit!"
Originally a Broadway play of the same name, written by Joseph Kesselring, Arsenic and Old Lace was turned into a movie in 1941 (but wasn't released until '44).
Directed by Frank Capra and starring Cary Grant, the film follows Mortimer Brewster (Grant), who, despite having written books against the institution of marriage, has fallen in love and married Elaine Harper (Priscilla Lane).
After the ceremony, Mortimer visits his elderly, eccentric aunts (Josephine Hull and Jean Adair) and his brother, Teddy (John Alexander), who is also a little loopy - believing himself to be Theodore Roosevelt. During the visit, Mortimer makes the grisly discovery of a dead body hidden in the window seat.
Believing that Teddy, in some state of delusion, has murdered the man, Mortimer breaks the news to his aunts, only to be told that the gentlemen is, in fact, one of the elderly ladies' 'charity cases'; their "13th gentleman" to be exact. The women take it upon themselves to 'help' lonely old men by offering them elderberry wine spiked with arsenic, strychnine and a "pinch" of cyanide.
Matters are complicated when Mortimer's other brother, Jonathan (Raymond Massey), and his accomplice Dr Einstein (Peter Lorre), arrive at the house with the body of a man Jonathan has murdered.
Arsenic and Old Lace is a dark comedy, with fabulous performances from the entire cast. As well as some great visual humour, it has wonderfully witty dialogue.
4. Gentlemen Prefer Blondes (1953)
"You wouldn't marry a girl just because she's pretty, but my goodness, doesn't it help?"
Adapted from a stage musical of the same name, Gentlemen Prefer Blondes was directed by Howard Hawks (there'll be more from him later). The movie stars Marilyn Monroe (in one of her most iconic roles) and Jane Russell.
The plot revolves around two friends and singers Lorelei Lee (Monroe) and Dorothy Shaw (Russell). The father of Lorelei's fiancé, believes she is just a golddigger and, therefore, won't consent to their marriage. So, Lorelei travels to Paris, accompanied by Dorothy, and claims she won't return until her fiancé, Gus (Tommy Noonan), comes to fetch her.
While on the boat, however, they are followed by a private detective, Ernie Malone; hired by Gus' father. Ernie (Elliot Reid) doesn't find the job too much of a chore, as he is instantly attracted to Dorothy.
Complications arise when diamond-loving Lorelei meets diamond mine-owning Sir Francis Beekman (Charles Coburn).
Gentlemen Prefer Blonds is filled with great musical numbers, sharp wit from Jane Russell, and Marilyn Monroe at her ditsy, blonde best.
3. Some Like it Hot (1959)
"Must have some sort of built-in motor or something. I tell you, it's a whole different sex!"
And speaking of Marilyn Monroe as the ditsy blonde, brings us neatly onto Some Like it Hot, a cross-dressing romp from director Billy Wilder.
It follows the hilarious antics of Joe and Jerry (Tony Curtis and Jack Lemmon), after they witness the 'St Valentine's Day massacre'. Desperate to get out of Chicago, their only option is to join an all-girl band on its way to Florida. So, Joe and Jerry become Josephine and Geraldine; except Jerry doesn't like the name Geraldine and plumps for Daphne instead.
The pair are both bowled over by the band's lead singer and ukulele player, Sugar Kane (Monroe). But, while Joe tries to woo the young blonde, by posing as a yacht-owning millionaire, Jerry/Daphne is fighting off the advances of real millionaire, Osgood Fielding (Joe. E. Brown).
It's easy to forget, post-Tootsie, To Wong Foo… and Priscilla Queen of the Desert, just how daring Some Like it Hot was. Of course, it paid off. Smart, silly and among one of the most enduringly popular comedies to ever grace the silver screen, Some Like it Hot will be as popular in 50 years, as it has been for the last 50.
2. Born Yesterday (1950)
"Would you do me a favour, Harry? Drop Dead!"
Another great transition from stage to screen, the play Born Yesterday was written by Garson Kanin. The movie version was adapted by Albert Mannheimer and directed by George Cukor.
Corrupt businessman Harry Brock (Broderick Crawford) travels to Washington in a bid to 'buy' an equally corrupt congressman. However, during his first meeting with Congressman Hedges (Larry Oliver), Brock's showgirl mistress, Billie (Judy Holliday), proves something of an embarrassment. Harry believes her to be ignorant and ill-mannered, when, in fact, he is significantly the more uncouth of the pair.
So, he hires a local journalist, Paul Verrall (William Holden), to educate her. Under Paul's guidance, Billie begins to show an intellectual side that nobody knew she had. She starts to think for herself and comes to realise just how corrupt Harry is.
Born Yesterday is an endearing tale, which has some great one-liners and a fabulous performance from Judy Holliday. The gin rummy scene being a real highlight. In addition, the film carefully balances moments of drama, with laugh-out-loud comedy - no easy task.
1. Bringing Up Baby (1938)
"When a man is wrestling a leopard in the middle of a pond, he's in no position to run."
Starring Cary Grant and Katherine Hepburn, and directed by Howard Hawks, Bringing Up Baby is, in this writer's opinion, the finest classic comedy from the golden age of Hollywood. It's got great physical humour, wonderfully sharp dialogue and fabulous chemistry between the two leads.
Palaeontologist, David Huxley (Grant) is busying finishing his brontosaurus and eagerly awaiting his marriage to Alice Swallow (Virginia Walker). However, he's sidetracked when forced to schmooze the rich lawyer whose client may donate $1 million to his museum.
While on the golf course with the lawyer, Mr Peabody (George Irving), David runs into the flighty Susan Vance (Hepburn), who is playing his ball. He eventually retrieves the ball only to discover that Susan is driving away in his car.
The next morning, Susan telephones David to tell him that she has been sent a leopard. He naturally assumes she means a stuffed animal. However, 'Baby' is very much alive. Reluctantly, David agrees to help Susan transport Baby to her family's farm in Westlake. However, when they eventually arrive, Susan concocts a number of methods to prevent him from returning to New York, including stealing his clothes.
Bringing Up Baby has got something for everybody, it is one of the finest examples of screwball comedy and is timelessly funny. 
---
Disclosure: This page generates income for authors based on affiliate relationships with our partners, including Amazon, Google and others.