Burma Travel
by Lissie
Burma (Myanmar) has long been a land of mystery. Finally though, its getting easier to visit.
Burma (Myanmar) is looking like the hot new SE Asian travel destination of 2012. After years of both self-imposed and external boycotts, its never been easier to travel to Burma, and Burma's travel industry is seeing a huge increase in visitor arrivals.
Burma Travel or Not?
Let's start with the big one - should you even consider travelling to Burma or Myanmar as the country is now officially called (and is generally considered more inclusive than the old British term which refers to just one ethnic group). 
Until 2010 the opposition party in Myanmar, requested that foreign tourists not come to the country. This position was reversed in 2010 and the number of tourists, although still tiny compared to neighbouring Thailand, is growing fast. 
Burma is not quite mainstream yet. You will notice that your credit cards won't work in ATMs or directly with businesses - you need to bring cash to Burma. Most of the country's infrastructure dates from the days of the British. That's why river transport is still a viable long-distance travel option, not just for the tourists. 
Not all of the country is open to tourists - there are various guerrilla wards going on and no one will be publishing a travel guide for the Kachin State in the north of the country any time soon. 
That said Burma combines the stunning pagoda's of the ancient capital of Bagan (Pagan), hill tribes and the world's largest Buddhist Stupa - Yangoon's Shwedagon Paya. Plus for many visitors the absence of Western fast food joints and re-runs of Neighborers in every bar, is quite appealing too.
Burma Travel Highlights
All trips to Myanmar will start with a flight to Yangoon - although other border crossings are open - you won't be allowed to proceed further than the border town. Starting from Yangoon is not particularly bad as its the centre of the countries limited infrastructure - particularly if you are flying you may well pass through more than once. 
The highlights for most tourists would include: 
Yangoon's Shwedagon Paya Pagoda - the world's oldest Buddhist pagoda. 
Inle Lake. high enough to actually be cool at night - this is a community of floating villages complete with temples.
Bagan's 3000 temples
Pyin On Lwin (Maymyo) combines British charm of horse and carts and Tudor-style half-timbered buildings with a well-maintained Botanic Gardens. 
Mrauk U - remote and inaccessible except by boat or plane, this is yet another Pagoda-ridden old town, where you can access some Chin village areas as well. 
Ngapali Beach - in theory Burma should have as good as beaches as Thailand (they share the same southern peninsular) - in practice Ngapopli is the best of the few that are accessible to foreigners. 
Stringing the highlights together into a Burmese itinerary is a little tricky - for example Yangoon to Mandalay will take 50 minutes flying, 9 hours by bus, 12 hours (or more) by train or 5 days(!) by river boat.  So it very much depends on your time, interests and budget.
Burma Travel On A Budget
Burma is not particularly cheap. Hotels need licenses to accept tourists - so the cheapest accommodation is not available to a foreigner, nor can you stay in private houses, and don't try to either - its not you that will be in trouble, its your host. 
In addition tourists pay more than locals for all forms of transport. Plus you will pay government fees of around $5/$10 for many sites. The cheapest option is probably buses, but some trains can be a good deal, though they are incredibly slow. Flying is obviously the most expensive option, while hitching is even less available than anywhere else in SE Asia. 
Street food, on the other hand, is both good,cheap and plentiful. 
Best Burma Travel Guide
Worth Buying If You are Seriously Considering a Trip
FAQ Asked Questions About Burmese Travel
How To Travel to Burma? Hop on a plane. In fact you can't tour the country without first flying to Yangoon. There are a number of open border crossings with Thailand and China - but you are only allowed to visit the border town on the Burmese side and not to travel further into the country. 
There are frequent connections to Yangoon from Bangkok and Kuala Lumpur, the flights with AirAsia.com are generally the cheapest. 
Is It Safe to Travel to Burma? 
Yes is the short answer. There appears to be very little crime directed towards tourists, you are far more likely to lose your wallet in Bangkok than Yangoon. 
The infrastructure is dreadful though. The safest option is probably rail - trains do derail - but are unlikely to be going fast enough to cause serious injury. At least one of the airlines have serious maintenance issues. Oddly although the buses are older than Thailand, because of the much lighter traffic, you are probably safer in a bus or taxi in Burma, than in its prosperious next-door-neighbour. 
When to Travel to Burma? 
In the absense of reliable electricity supply, and A/C most travellers will want to avoid the hot season from March - June. In June it rains, a lot, particularly in the south, which again play havoc with the country's limited transport infrastructure. The rains stop in October and peak tourist season is November to February. 
Can Americans Travel to Burma? 
Yes. Like every other natioanlity they will need to get a visa before travel, either in the US, or if they are already overseas, at the local Burmese Embassy. 
More of My Articles on Travel and Burma
About the Author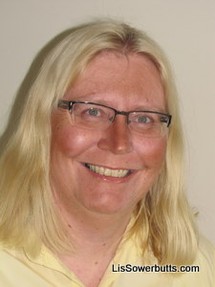 I'm Elisabeth Sowerbutts, I took my first trip when I was about 3 years old, and I haven't really stopped travelling since. I've been to every continent, except Antarctica, and done everything from backpacking to being a business traveller. I spent six months solo travelling through South America and another six months backpacking through India, Nepal and SE Asia. 
My partner didn't used to travel much but I've passed the bug onto him now. Our more recent adventures include Europe in the middle of winter, Thailand, and 35,000km's through Australia's outback. 
I've lived in England, Scotland, Canada and Australia, and currently I'm back home in New Zealand 
I write a popular travel tips blog called: Lis's Travel Tips. 
I've also published my first book on Vacation Packing: Save Your Back, Time and Money
---
Disclosure: This page generates income for authors based on affiliate relationships with our partners, including Amazon, Google and others.