Myanmar Travel
by Lissie
Myanmar or Burma is a the remote frontier of SE Asian travel. But that's changing fast in 2012 !
As I'm researching a trip to Myanmar - I thought I would start this page as a place to keep the top FAQs I keep coming across for people wanting to travel to Myanmar. Whether the country is Myanmar or Burma appears to be endlessly debated - so guessing that this page will get quite long - I have a second article on Burma Travel. 
Myanmar Travel Wiki
The Republic of the Union of Myanmar is the northwestern-most country on the mainland of southeast Asia. It is strategically located near major Indian Ocean shipping lanes.
Best Time to Travel to Myanmar
Myanmar has a monsoon season between May and October - but most of the rain falls in the delta region including Yangoon and the coast. Bagan, in particular is a lot drier, and even Mandalay is fairly dry year around. Temperatures peak in March and April, along with the humidity making it feel even hotter, temperatures in Yangoon can reach 41C, and even more in Mandalay. 
The peak tourist season is November - February which corresponds to the cooler season (actually it can get down as low as 6C over night in Inle Lake, and the hills). As many tourists come from Europe, its particularly busy around Christmas/New Year. 
Is It Safe to Travel to Myanmar?
Despite the regime's appalling record on respecting the rights of its own citizens, I've heard absolutely no cases of foreign tourists being hassled or worse by authorities in Myanmar. No country is entirely safe, but as far as lack of crime against foreigners - I'd say Myanmar is up there - and without doubt safer than your home country in terms of crime. 
There are risks - that comes from being a third world country with an infrastructure which dates from the British Raj. Cars don't have, the buses are held together with string in some cases, and at least the trains run so slowly you are unlikely to die during a derailment (but you may suffer bruising just from trying to move around). 
There are a serious list of infectious diseases which you should probably have up to date vaccinations for and malaria and dengue are an issue as well. 
Can Americans Travel to Myanmar?
Yes, on the same basis as everyone else. You need to get a visa in advance from your local Myanmar Embassy. If you are a journalist or similar "undesirable" it may be better to change your occupation a little on the application form. You will need to provide a couple of photos as well and the name of your first hotel in Yangoon (you don't actually need a booking). 
Independent Travel Myanmar
There are many FIT's (foreign independent travellers) in Myanmar. The country is surprisingly easy to travel around, given its inward-looking government. You cannot go absolutely everywhere (all border areas are closed: India, Bangladesh, Thailand and China) - and you must enter and depart the country by a flight from Yangoon. 
Even if you are independently - it appears that its easier, and slightly cheaper, to use a local travel agent to book internal flights and better (three star and above) hotels. 
Tourists are officially charged more on trains, buses and boats. Not all hotels are licensed to accept foreigners, but anywhere that's open to tourists seem to have at least one place that will take you. 
Images of Myanmar
| | |
| --- | --- |
| Mailamupaya | Independent Monument |
Myanmar Travel - Entry Requirements
Apart from requiring a visa in advance (the visa-on-arrival scheme appears to have been suspended again at the time of writing) there are no other requirements. There is no longer any real black market for foreign cash. In theory you need to report if you are carrying more than US$2000 in cash - but in fact when people have done so they just seem to get another form to fill in.  There is no requirement to declare items such as laptops or mobile phones (not that your phone will work in Myanmar). There also seems to be requirement for an outward ticket. 
Myanmar Travel Guide
Best, Most Up To Date One
Myanmar Travel - Mobile Phone
Due to international sanctions no international mobile phone will connect in Myanmar. It may be possible to hire a local phone (they are very expensive to buy) and buy a pre-paid SIM to make (relatively) cheap international calls. You can make international calls the old-fashioned way - on landlines. If you are staying at a hotel they will probably add a hefty surcharge. 
More Background Reading for Myanmar
The River of Lost Footsteps: A Personal History of Burma

Recommended readable account of Burma's recent history, written by an expat Burmese

Farrar, Straus and Giroux /

$19.0 $10.28
Burma/Myanmar: What Everyone Needs to Know

In the past two decades, Burma/Myanmar has become a front-page topic in newspapers across the world. This former British colony has one of the most secretive, corrupt, and ...

Oxford University Press, USA /

$4.95 $29.63
Burmese Days: A Novel

Orwell draws on his years of experience in India to tell this story of the waning days of British imperialism. A handful of Englishmen living in a settlement in Burma ...

Mariner Books /

$15.99 $12.0
Myanmar Travel - Money
Myanmar's official currency is the kyat (say "chat") and the official rate is about 7 to the US$. However within the country (you can't exchange kyat outside Burma) the official exchange booth at the airport and elsewhere will give you around 800 to the US$. Because of international sanctions there are no ATMs that will accept foreign cards, and no where will take credit cards (except for a rare 5 star hotel). Your only option is to carry cash (in very clean and unfolded) notes. 
You will have to pay in US$ for many tourist services including transport (except buses), flights, and most hotels. 
For more about this complex topic see my Myanmar Money Matters article.
More of My Travel Articles
About The Author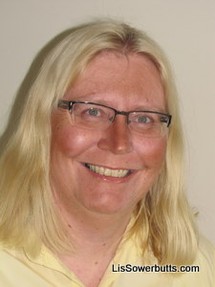 I'm Elisabeth Sowerbutts, I took my first trip when I was about 3 years old, and I haven't really stopped travelling since. I've been to every continent, except Antarctica, and done everything from backpacking to being a business traveller. I spent six months solo travelling through South America and another six months backpacking through India, Nepal and SE Asia. 
My partner didn't used to travel much but I've passed the bug onto him now. Our more recent adventures include Europe in the middle of winter, Thailand, and 35,000km's through Australia's outback. 
I've lived in England, Scotland, Canada and Australia, and currently I'm back home in New Zealand 
I write a popular travel tips blog called: Lis's Travel Tips. 
I've also published my first book on Vacation Packing: Save Your Back, Time and Money
---
Disclosure: This page generates income for authors based on affiliate relationships with our partners, including Amazon, Google and others.