Cooking Under the Influence
by MarenEliz
Everyone knows that when alcohol enters the mouth, good judgment goes out the window. That's why we don't drive when we drink. But, what about cooking?
Don't drink and drive
but, what about drinking and making dinner?
Funny things happen when one has been imbibing.  Everyone knows that when alcohol enters the mouth, good judgment is the first thing to go out the window.  That's why we don't drive when we drink.  But, what about cooking?  Is it ok to engage in food production while sipping wine or spirits? You decide.
I returned home this afternoon with cause to celebrate. Accordingly, the Chardonnay was relieved of its cork and the good times started to roll.  Since my roomie was on a phone call, I started gathering the ingredients for home-made-from-scratch macaroni and cheese, which had been in my plans for dinner tonight.  I was happy and getting hungry.
The macaroni preparation takes about 10 minutes of chopping, melting, parboiling, and then 30 minutes of baking in the oven.  I immediately turned on the oven, and dived into the first steps.  (I have made this before.)  However, the wine loosened my already extremely weak willpower regarding snacking.  Hungry/happy/in the kitchen/drinking wine…
More wine, my dear?
It doesn't take too long for my inhibitions to melt away.  (I'm a cheap date.) So, I just munched on some crackers and walnuts while I worked.  Joyfully and sloppily, I chopped onion to add to the macaroni.  I like chopped onion.  I added a lot. Soon, my roomie came upstairs and happily listened to my good news.  We toasted to "Potential!" 
Apparently, he felt hunger pangs, too, because he warmed up leftover ham.  Seeing the parboiled pasta sitting in a colander, he mistakenly thought the macaroni was mere minutes away from completion (I guess he is from the artificially-colored orange mac 'n' cheese in a cardboard box culinary school.)  When I informed him that it was nowhere NEAR being done, he opted for ham plus buttered pasta.  I opted for ham and finishing making my macaroni to put into the oven.  We both opted for a second glass of wine.
We sat together reviewing the day and rejoicing good fortune. In reality, dinner was completed before the macaroni came from the oven.  Luckily, we stayed awake long enough to hear the timer and take the macaroni out.  With full bellies and two wines each, we indulged in an early evening cat nap.
Cooking under the influence of wine: I admit surprise upon tasting my oeuvre later.  Of course, drenched in freshly grated, scrumptiously melted Cheddar cheese, it was fantastic!  Furthermore, it was stuffed full of onion.  Lots of onion.  Delicious onion. Big honking pieces of onion – each about the size of a postage stamp.  I liked it, but I will not vouch for anyone else.  It might be a bit too much onion for the mainstream tastebuds.  I might end up being the only one who eats this batch of macaroni.  However, I'll bet it tastes good with Chardonnay.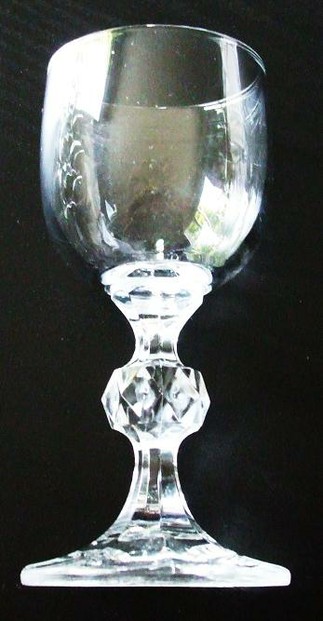 Wine Glass
Become a Wizzley writer
Join me in the fun of self expression!
---
Disclosure: This page generates income for authors based on affiliate relationships with our partners, including Amazon, Google and others.