Customized Artistic Placemats from My Zazzle Collection
by Mladen
Buy these unique, customized, artistic placemats. Find more products you may like in my Zazzle collection!
Welcome to M&I Zazzle Store!
We create our own designs, and then upload them on Zazzle products!
My girlfriend and I opened Zazzle store in April this year. M&I Zazzle store was one of our first ways to earn some money on-line. At first we didn't know what Zazzle was. We heard a lot about it, but we waited for quite long time until we finally decided to go there on Zazzle, and open our own online store.
We were thrilled after our first contact with this print-on-demand website: Zazzle. It was something completely new we were dealing with. We have finally found the way to make our artistic ideas into the action, and earn from it. 
Soon we had dozens of products set for selling with our own designs on them. We use Photoshop and similar programs to make large, high quality images for Zazzle products. We hope you like them!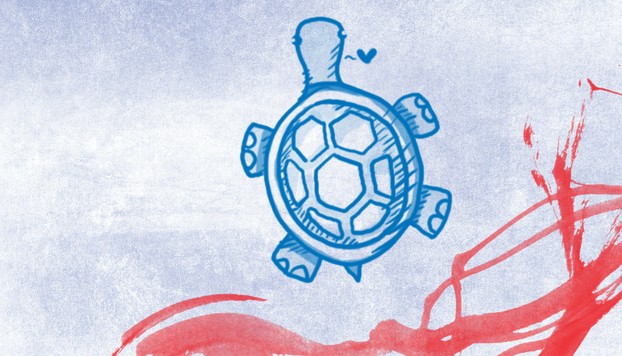 Customized Artistic Placemats on Zazzle
About Designs Used for These Customized Artistic Placemats
I make high resolution .JPEG and .PNG files for the best Zazzle experience!
This time I didn't make abstract art for my Zazzle products, but instead, I made designs using turtle and flower elements mixed with textual notes. Textual notes are completely customizable, allowing you to change any text you see on products. You can add your own text, or even personalize these artistic placemats but placing your own name, or the names of your loved ones. Be creative; with our customized, artistic Zazzle placemats there are dozens of possibilities.
As stated before I use photoshop, PicMonkey and other similar designing programs to create design for items I sell. These images are in .JPEG and .PNG format, over 3M large, in high resolution. I don't do resizing, and stretching of any kind, to avoid loosing product quality. 
Placemats Specifications:
Size 20"x14".
100% woven cotton.
Made from natural fibers, which may not result in irregularities
Handmade by single moms.in USA
Machine washable.
Price: 19.95 USD.
Check These Notebooks on Zazzle!
Why Should You Buy Customized Artistic Placemats on Zazzle?
Zazzle is place where you can buy high quality placemats and other products designed by its members!
There is at least one simple reason why you should buy customized artistic placemats on Zazzle! This is place where you know you will get items made only of the best materials. Besides that, what you see is what you get! Every product is preview in large high definition image, where any flaw is noticeable. 
These artistic placemats are perfect for your kitchen table. it will be great addition to your new dining room set. They are colorful, bright, and your children will adore them! Buy placemats as gift to someone you care about, or get a set for your greater dining pleasure! 
Help brake the chain of poverty for single moms and their children! These products are made by single moms in USA to help them go trough the unemployment!
---
Disclosure: This page generates income for authors based on affiliate relationships with our partners, including Amazon, Google and others.